Michigan vs Michigan State Prediction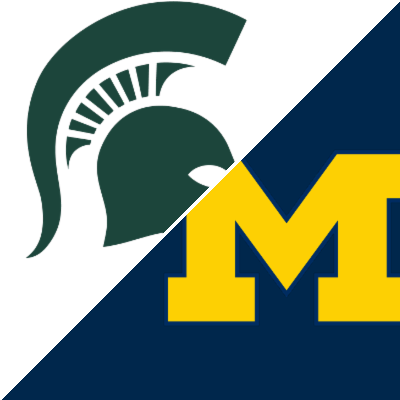 One of the biggest rivalries in sports is happening this weekend. Michigan State is traveling to Ann Arbor to face Blake Corum and the Michigan Wolverines.
ESPN on ABC is covering this game and will kick off at 7:30. This is the first night game between these two teams since who knows? The last one I remember is when Michigan State's Jalen Watts-Jackson ran a muffed Wolverine punt back to the (Big) house in the last seconds of the game.
Michigan comes into this game at a 7-0 record, while Michigan State has started its season slow, being 3-4. But don't just look at the records between these teams. The Wolverines are 1-3 at home against Sparty (Under Jim Harbaugh). The Spartans won't give up early, although their secondary might.
If your focus is on the running game, Michigan dominates this matchup with Heisman Candidate Blake Corum leading the way. Corum leads the NCAA with rushing TDs and is 6th when it comes to all-purpose yards. Even if Corum doesn't step up, Michigan still has Donovan Edwards, who is a great second running back. While the Spartans only allow 153 rushing yards a game, I think Michigan will do alright.
When it comes to the Spartans, you can tell their running game is still missing Kenneth Walker. Walker dominated the Wolverines last year, so Sparty will need to utilize other players.
Michigan State's main focus will be the Wolverine's ground game, but their secondary must play decent for them to have a chance. The defense is the best offense. If you watch the Spartans at all, you can see that their secondary is struggling.
Payton Thorne has connected for 3 touchdowns with Jayden Reed this year, one of them being a game-winner in the second overtime against Wisconsin. Reed has 32 receptions for 373 yards. If the Spartans use Reed as their first option, they'll be able to compete.
Here at Wyoming, most people that I've heard predict that Michigan will play a lights-out game and dominate the Spartans. Even though some of them are State fans, there living on a prayer hoping that they can keep Paul Bunyan in East Lansing.
Overall, I think that this will be a great game and I will make sure to definitely watch this game.
My prediction is that Michigan State will come out on top. But only by a couple of points, with my score prediction being 27-24 Spartans. This is a trap game for the Wolverines and I truly believe that the Spartans will capitalize.
As the Spartans say… Tuck's Coming!
Leave a Comment
About the Contributor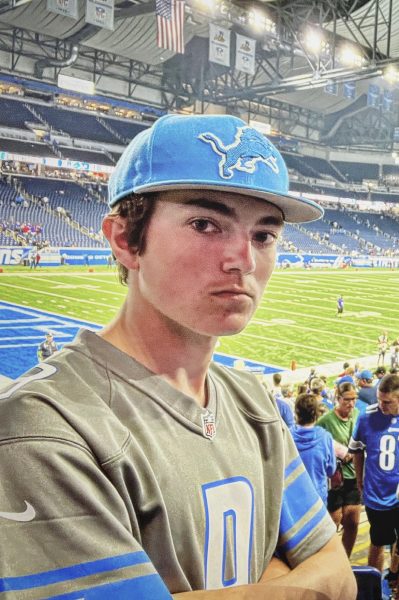 Wyatt Hall, Managing Editor
Hello! My name is Wyatt and I'm a Senior here at Wyoming High School and most of my articles will be found within the sports section of the Wolf Pack...