Infamous Homicide Case Solved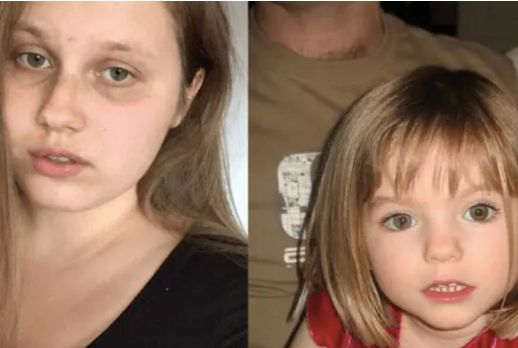 A sixteen year old missing persons case might be solved thanks to one Instagram account. 
On May 3rd, 2007, while on vacation at the Ocean Club in Praia da Luz, Portugal, while Mrs. McCann took her turn checking up on the children, she discovered her three year old daughter, Madeleine McCann was taken from her room sometime that evening while her parents were out on a dinner one-hundred yards away. 
The nature of the case built a high public profile globally, being discussed and theorized all over the world. Investigators and law enforcement were launched into over a decade's worth of investigation with one goal, to find Madeleine McCann. 
After sixteen years of investigation, an Instagram account may provide the evidence that solves the case. The account, @Iammadelinemccann, is run by 21 year old Julia Wendell (who also goes by Julia Wendell or Julia Wendlet) ,a polish woman claiming to be the missing Madeleine McCann. 
One of Wendell's first posts describes her earliest memory. She claims, "I don't remember most of my childhood but my earliest memory is very strong and it's about holidays in hot places where there was beach and white to very light coloured buildings with apartments." She believes this vague memory could be the place where Madeleine McCann was stolen. Wendell later claims that she suffers from post-traumatic amnesia, meaning she is unable to remember much of her early childhood. 
Her account also claims that a sketch of the pedophile, drawn by law enforcement, is the person who abused her. She later reveals his name is *something* Ney, who shares the same name as one of the suspects in the case, Martin Ney. The post shares that both her abuser and the suspect originated from Germany and according to a claim by a Warsaw University Student, resided in "Wroclaw" Poland where McCann was supposedly seen a few days after her abduction. 
In the same post, Wendell claims that she confronted both her abuser and his wife, stating, "He was very upset and finagled me in the face with his fist as soon as I told [the alleged abuser] who I was and that I knew everything."
The possible proof that has generated the account internet fame with a current 1.1 million followers, is the physical similarities between Wendell and the McCann family. Both Wendell and Madeleine McCann had a distinct eye "flash" in her right eye, which came to be one of the most prominent pieces of proof presented by Wendell on her account. Hair color, nose, and chin similarities to both Madeline and her parents have been put forth as well, including superimposed images between the McCann parents and Wendell. 
However, discrepancies between Wendell's age and McCann's age, raised eyebrows. Madeline was three when she was abducted from her room, making her nineteen. Wendell is twenty-one. Wendell and her team claim that she was unable to see her birth certificate making it likely that her current family lied about her age. Claims about Wendell's family refusal to inform her about family history and the refusal to take a DNA test has been a substantial point in the fight to obtain a DNA test between Wendell and the McCann family. 
The Instagram account claims that both of the McCann parents have recently agreed to a DNA test but no official confirmation from the parents has been made. A spokesperson for the McCann family revealed on Fox News Digital that the McCann family are not giving any statements or interviews unless requested by The Metropolitan Police. Since the release of the statement, the DNA test results have come in according to a story posted by Wendell, though they have not been released to the public yet.  
Even with the accumulated following, public perception seems to be split on whether or not the woman running the account is Madeline. Numerous comments are skeptical about the alleged real identity of Wendell but display their support for the truth.
 Other perceptions of Wendell label her as a malicious fraudster who is using the Madeleine case for fame. Wendell has asked people to stop sending her hate and issued warnings that they will be exposed. One licensed private investigator and psychic medium, Dr. Fia Johnson aka the "Persian Medium," who has taken on Wendell's claims, has become a mental advocate for Wendell, issuing a statement, stating that Wendell's mental health has been negatively impacted and is asking for negative comments to stop.
Though no official conclusion to the true identity of Wendell, according to an article posted by Global News Canada, Polish police have ruled out the connection. The article explains that the Polish police have not explained how they reached their conclusion but said the investigation will continue. 
Wendell's current family have given their side of the story on the "Missing Years Ago " Facebook page, explaining that their daughter may have recently stopped receiving therapy from psychiatrists and psychologists, though she has received treatment in the past. 
The family expanded on the treatment of Wendell, writing, "She refuses treatment, doesn't take medicines regularly…we are devastated at the current situation." 
Currently, no confirmed advancements of Wendell's claims have been made. According to Wendell's instagram account, DNA test results were received by Dr. Johnson but have not been released. Anticipation and hope of more than 1.1 million followers are anxiously waiting for the truth but, the one who needs to hear it the most might be Wendell.