Meet the Volleyball Gals
Great volleyball players need to be enthusiastic and need to absolutely love playing the sport. Wyoming High School volleyball players fit the description. And are always keeping positive attitudes. We have a great group of teenage volleyball girls. They play as hard and efficiently as they can. Volleyball is a part of these girls. And, with some coming to a close end in their High School Volleyball Career they still keep their heads held high. Volleyball pushes these girls "to be the best they can". As a volleyball player myself I can really see and understand how much their love for this sport runs deep. Me being a sophomore I myself still have 2 years of volleyball ahead. I inspire to have the determination like these players have on varsity. Like, the seniors Eulya Powell, Treyah Cross, Teyonna Jones, and Avery Joldersma.
As a teammate, keeping positive energy on and off the court is good, and is an important factor in playing. Teyonna Jones explains that "goodsportmainship and positive attitudes are things you should try and obtain". Even when you make mistakes. The girls on the varsity volleyball team portrays this really well. They all know that it's okay to make mistakes, Haiydian is a good example, because she always "tries to encourage them even when they make mistakes."
Volleyball is not only a sport they play but a sport they love. Because as teyonna jones says "volleyball is a very mindful sport". For some of these ladies they've been playing volleyball for so long that Gracie dood says "it's a really big part of me". Volleyball guides their players to do well not only during the game but in life because "to be an athlete you have to have good grades and attitude". For some it even "pushes them to be the best they can".
As the volleyball season comes to an end the seniors keep a positive look out. Though some might not play for college, Teyonna explains "bigger and better things are coming". As they look back on their volleyball careers throughout the years it becomes "bittersweet just to think about how long they've been paying". I myself will miss the seniors this year. They have played and have grown so much over the years. From their freshmen year to their senior year they have not only grown in skill but in confidence. These groups of girls are ready to take on the world.
Leave a Comment
About the Contributor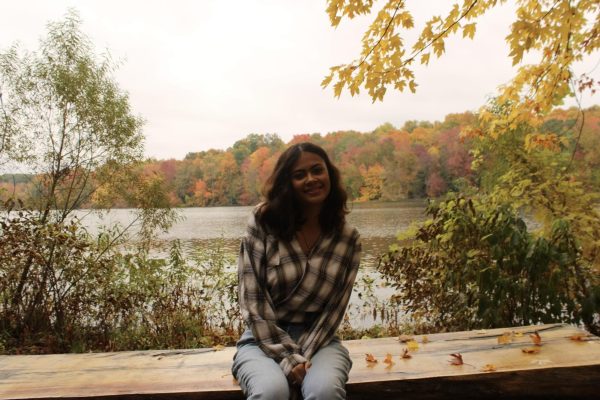 Marielis Mejias, Senior Writer
Hey, I'm a junior here at WHS this year. My name is Marielis Mejias, and I'm a journalist for our school's news site, The Wolf Pack Press. Here's a little...