Sports I Would Never Involve Myself In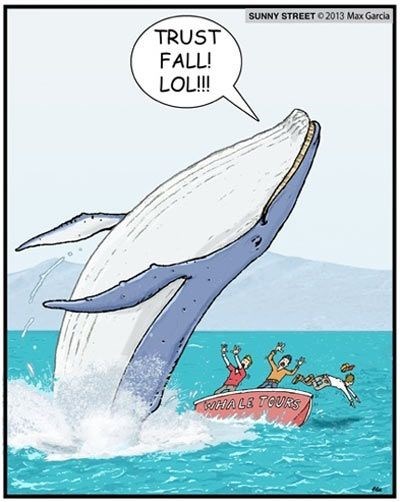 Involving yourself in sports is beneficial for the mind and body, but in my opinion, the fears in sports can outweigh the success I can have. Despite the many benefits of all types of sports such as thrill and self-improvement, there are some specific reasons for certain sports that would prevent me from ever playing. There are many sports that interest me enough to watch games but stop me from personally playing due to fear. Examples of this would be injuries, lawsuits, and loss of privacy. These specific reasons cause me so much fear that I'm willing to forsake a hobby or passion out of pain and embarrassment.
One sport that exemplifies these fears is football. Football is an organized team sport that can cause a lot of injuries, such as CTE. However, despite my wanting to play because of how much fun I have tackling my friends, you would never catch me dead on the football field. I could never play football for a variety of reasons, starting with the fact that I'm a person that's brown and sticky, in other words, a stick. This is a problem because the average force of an NFL tackle is 1,650 pounds, and I'm almost about that at 105 pounds. In other words, I would be a pancake underneath a humpback whale.
Another issue with football for me is that I don't enjoy being the star in the limelight. Football players are one of the most popular cliques in school, and being exemplary at it means that "friends" will follow you around everywhere. I like to have my own free time, so losing some of it not only to the practice of the sport but also to events with acquaintances that are fake friends, does not sound appealing to me. I don't need any fake friends wasting my time when I could be wasting my time watching youtube videos instead.
One sport that I was obsessed with in my free time but also produces a significant amount of fear in me is basketball. I've always enjoyed the sport because I'm quick on my feet and good at defense. My friends and I played street rules, and my favorite thing to do was excessively attempt to steal the ball. But what horrifies me about the sport is the chance of losing. If I were to ever miss a game-winning buzzer beater, I would never be able to live it down. The potential of my teammates to make fun of the miss or get frustrated at me for the miss eliminates my chances of joining an organized team.
Furthermore, I was quite taken aback by the discipline of the basketball team when I attempted Guts and Cuts last year. One of the first things Mr. VanderKlay said was that you don't get a break unless told so or you're throwing up. He said one kid had actually done that, but I brushed it off as a coaching "pep talk." In short, I was sorely mistaken. I did not make it past the first day. The first warm-up was called suicides, which is basically the gym pacer test but with VanderKlay's nonstop whistles instead of the beeps.
I kept up with the group for maybe the first five to ten runs, but the rule was that if people didn't finish on time, we ran it again. I was finishing on time, but some of the other people limping kept making us run it again with only a few 30-second breaks. I have below-average to average speed, but my stamina suffers from alien substances in my immune system. I probably shouldn't have tried out like that if I'm being honest, but what could I do? So after maybe five to ten runs, I realized I had neither the stamina nor discipline for such an organized sport as basketball.
One more sport that I do not foresee in my future is hockey. This one is mostly for the simple fact that I can only ice skate at like five miles per hour. In hockey, you have to fly after that puck like you're chasing a basketball. There is no way I'm getting myself body slammed into a wall trying to chase after it.
The other part of hockey that is a little unappealing is having to wear a lot of equipment. I know that they're playing on a freezing sheet of ice, but wearing that much-insulated clothing along with padding and equipment has to get sweaty and uncomfortable. Not even to mention that a full suit of hockey goalie gear weighs about 50 pounds when it's not wet from falling around on a sheet of ice. I don't think I want half my weight on myself, and it makes me glad I didn't look at how heavy football equipment is.
Although all these fears I have about these sports will prevent me from ever playing on an organized team, I will continue to watch all of them enthusiastically, and play some of them every six months maybe if I feel like it.
Leave a Comment