Reflecting on the Detroit Lions Season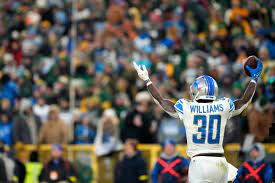 The Detroit Lions went on a rollercoaster ride throughout the regular season.
Dan Campbell led the troops into battle ready to bite off some kneecaps, even if they only had three fingers and one toe. When the Lions started 1-1 at the beginning of the season all Detroit Lions fans stayed optimistic in the path of this regime considering the Eagles are a good team and we beat the Commanders like we were supposed to. Although, nobody in Detroit expected this kind of a downfall in Dan Campbell's second season.
After that 1-1 start the Lions fell to a record of 1-6. During this stretch the Lions got blown out by teams such as the Patriots and the Cowboys, with a just returning to the lineup, Dak Prescott. They also couldn't force a single punt against Seattle which caused them to lose that game 48-45 in embarrassing fashion. By the end of this stretch, people that supported the Lions were not feeling too good about the regime. Fans started to blame Brad Holmes for the lack of talent on the team, Dan Campbell for his questionable coaching decisions in certain spots, some people even wanted to fire Campbell and defensive coordinator Aaron Glenn. Things started to get dark, but there was a light at the end of the tunnel for Detroit.
If you didn't watch the Lions this year you wouldn't believe the rollercoaster of events. Over the course of the next ten weeks the Lions record was 8-2 rounding out their record to a crisp 9-8. They beat teams such as the Giants, Packers 2x, Bears 2x, Vikings, Jets, and the Jaguars. Three of those teams made the playoffs which includes the Jags, Giants, and Vikings. Lions fans should feel inspired for the future after this almost cinderella season and if we're being honest with ourselves this team probably should've made a playoff berth.
Leave a Comment