Manchester United: The Reds are Back!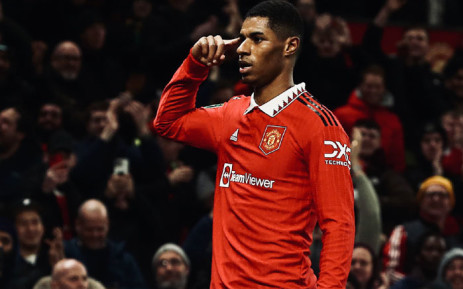 Manchester United is back! Last Premier League season, they had a rough ending, finishing in 6th place within the PL table. Through the off-season, some transfers were made, including the Legendary Cristiano Ronaldo. To say the least, I was very excited upon hearing this news. Most of the Man U. fanbase was eager to see Ronaldo in the lineup. But when the 2022-23 Premier League kicked off, you could tell the Reds were off.
Manchester United had a rough first couple of matches, even dropping points to Brentford. At the final whistle, Brentford was victorious, with the score being 4-0. An embarrassment on the Red's behalf. I was very disappointed. Just to put this down, Man U. also got Brentford's best player, Christian Eriksen, and still managed to lose. Some blamed the Manager Erik Ten Hag for not playing Ronaldo the whole match, while others thought their season was in shambles. It was later discovered that Ronaldo didn't really enjoy playing for the Reds anymore, and requested to be transferred. The Club ignored his request, further releasing him, and making him a free agent. A few weeks later, Saudi Arabian club, Al-Nassr signed Ronaldo on a $200 million-a-year deal. It's crazy to think that Ronaldo went from the Premier League to a much smaller Saudi Arabian League.
Moving on from Ronaldo, United have really been "red hot" the past couple of months. After pounding Charlton 3-0 in the Carabao Cup Quarter-Final, it was almost certain that Man. U would face Newcastle. But, instead was drawn against Nottingham Forest, a club that is fighting to stay above relegation. If that isn't enough, After beating Everton in the 3rd Round of the FA Cup 3-1, The Reds were drawn against Reading, a smaller club fighting for a spot above relegation in the EFL Championship.
Probably the biggest event lately is Manchester United's derby win over Manchester City. City has been on a roll recently, with star striker Erling Haaland recording 21 goals so far. A late goal in the 60th minute by Man City winger Jack Grealish had United viewers concerned it would be ANOTHER derby loss. But 18 minutes later, Man U winger Marcus Rashford who should arguably be EPL Player of The Month, passed the ball to CAM Bruno Fernandes. Fernandes capitalized on this opportunity and score a wonderful shot. Everybody thought that it would be an offside call, but VAR ruled otherwise, with the goal being allowed. Not even 4 minutes later, Marcus Rashford tapped the ball into the goal. Again, everybody thought this was offside, but it was revealed that a Man City defender's leg kept Rashford onside. At the final whistle, Manchester United came out on top, winning a very exciting derby match.
Another huge test for the Reds is coming up on the 22nd, where they face the PL table leader Arsenal. I truly believe that the Reds stand a chance. If they can win, I believe they could make a case for winning the league.
Leave a Comment
About the Contributor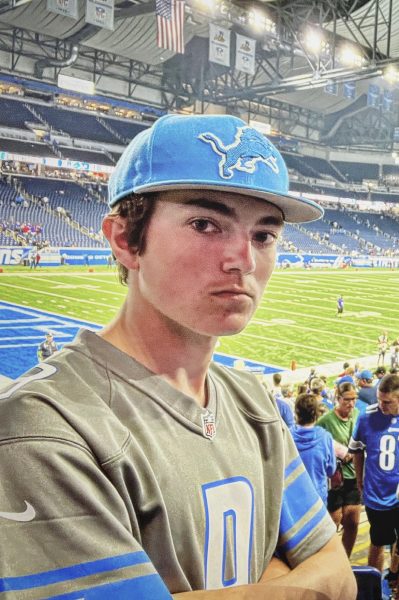 Wyatt Hall, Managing Editor
Hello! My name is Wyatt and I'm a Senior here at Wyoming High School and most of my articles will be found within the sports section of the Wolf Pack...