The Best Comfort Movies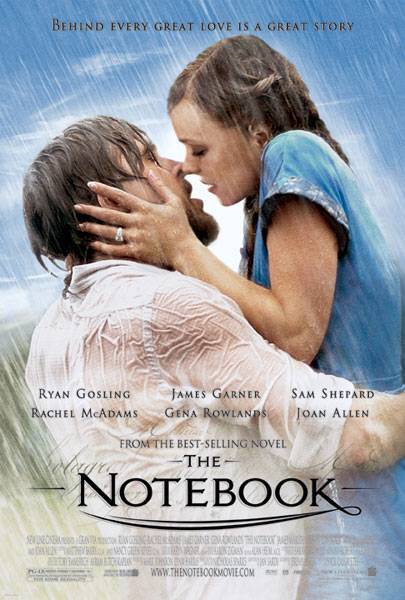 February is an odd month to be in, it's too early to fantasize about warm weather because we're in the middle of the coldest season, and those warm days are too far from us.
I'm not a fan of winter because I'm not a fan of being cold. My favorite thing to do when it's freezing outside is to stay home, where it's comfortable. Now of course in order to be comfortable you need to have a good set up. I've come up with my top comfort movies that will get us through the rest of this bitter season.
First on the list is obviously The Notebook, it's been my favorite movie for the longest, other romance movies can't even compare to this one. Starring Ryan Gosling and Rachel McAdams, who play Noah and Allie in the film, it starts off as a typical romance, you know, two teens falling in love during the summer. Everything is perfect until Allie's parents disapprove and force them to break up. Now if you think that's rough just imagine the rest of the movie, it's an emotional roller coaster but definitely worth the watch.
Since we're on the train of old romance movies I had to include A Walk To Remember. My mom is the one who introduced me to this movie, she owned the dvd and I remember watching it on repeat. I swear most romance movies all start out the same, two teens in love, you know the drill. Lots of drama comes their way when people find out together though, they come from opposite friends groups, and face lots of disapproval. It honestly just gets better from there so you should watch it asap! I live for cheesy romantic movies!
Napoleon Dynamite is a classic and gives me life. It's about Napoleon Dynamite (Jon Heder) , an awkward teen living with his older brother Kip (Aaron Ruell) and his grandmother (Sandy Martin) in a small town in Idaho. When his grandmother is injured, their Uncle Rico (Jon Gries) shows up to keep an eye on them. For Napoleon, life is at its worst until he becomes friends with the new student in town, Pedro (Efren Ramirez). The two are a team and become friends with a shy classmate Deb (Tina Majorino) and go to their school dance and run for class president. I promise you it's a really good movie that you have to watch at least once in your life.
I don't care what anyone says, Kung Fu Panda is one of the best movies of my childhood. It brings me back to when I was a kid, I remember watching this in the theater, and just being so happy. I know it sounds corny but the message of this movie is so cute, they chose the clumsiest panda to be the dragon warrior. It shows kids that you can achieve whatever you want if you take the time, effort, and have the confidence to do so. Honestly the film having a good message is just a bonus, the entire movie is really funny, and nostalgic. You should eat some dumplings and watch Kung Fu Panda, you can thank me later.
I'm not the biggest fan of movies but it does help the time pass by. We will get through this winter, it's almost over, and the thought of warm late nights is the only thing keeping me going. I hope that you like some of these films, there are definitely a lot more comfort movies to go though but these are some of my favorites.
Leave a Comment
About the Contributor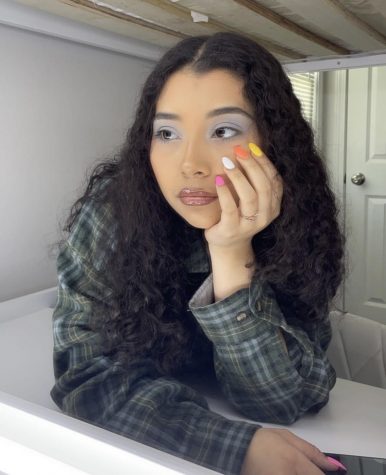 Breanna Flores, Entertainment Editor
If you're reading this, don't.. Please go back to reading articles thanks. 



Anyways… Hello everybody my name is Breanna, I'm 17,...