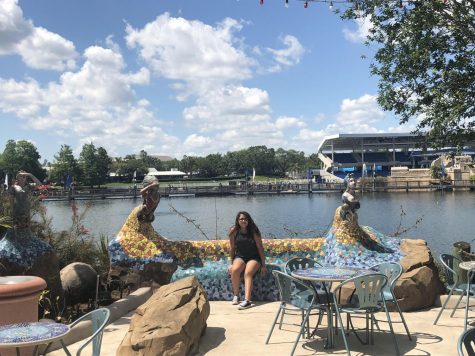 My name is Ysabel Lopez. Spelled weird right? Well you would say my name just like you would say Izabel. I'm very quiet when I'm around people I don't know but it's different when I'm around my friends.
I'm finally a senior! Time flew by quick. A weird thing about that is that im 16 and a senior. I'll be turning 17 on the first of October. October is my favorite month, not because of my birthday but because of Halloween!
After highschool I plan on attending Davenport University. I plan on majoring in Business but I dont know, things can change in a matter of two years.
I spend my spare time watching Netflix or Hulu. Some show I like to watch are Grey's Anatomy, The Vampire Diaries, and Young & Hungry.  I'm convinced that I have watched everything on Netflix this summer.
I love spending time with my friends and family. Every weekend I'm either at home with my family, or at a family party. On weekdays I go to club meetings or hang out with my friends. Some things my friends and I enjoy to do is go bowling, watch soccer game and of course go and eat.
Ysabel Lopez, Contributing writer
May 06, 2019

Senior Year Is Coming To An End

(Story)

Mar 27, 2019

The Life of a Student

(Story)

Mar 10, 2019

Snow Week in Puerto Rico

(Story)

Feb 12, 2019

Storm Full of Hurt- Grey's Anatomy

(Story)

Jan 18, 2019

The Beautiful Mess That is Grey's Anatomy

(Story)

Jan 10, 2019

Night School Review

(Story)

Nov 09, 2018

Some Advice for Seniors

(Story)

Oct 17, 2018

WHS Soccer Teams Moves to Semifinals

(Story)

Oct 13, 2018

Wyoming Soccer Season Closes Out a Winning Season

(Story)

Oct 11, 2018

Overplayed Songs in 2018

(Story)

Sep 27, 2018

Information About College Visits

(Story)

Sep 27, 2018

Should WHS have a closed campus?

(Story)

Sep 17, 2018

WHS Soccer is Determined to Win

(Story)