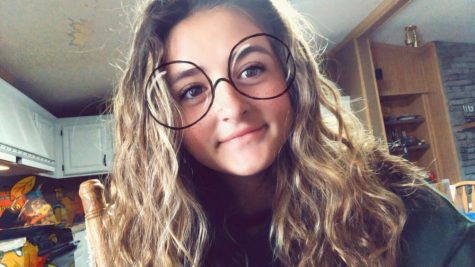 Hi, my name is Tara Black. I have no clue what I'm supposed to write but whatever. I'm 15 and a sophomore. School happens to be really important to me, I really want to succeed.
One thing about me is that I love sports. This year I'm only playing two sports, volleyball and tennis. Right now I am on the school JV Volleyball team.
My life is literally not interesting at all. My family isn't really big. I have three older siblings, making me the youngest in our family. Two of my siblings have graduated and my other sibling is a senior at the same school I go to.
Something that I love has to be Harry Potter. The books and the movies are my favorite. I've read and watched the movies so many times. I also love reading in general. Reading is what I spent most of my summer doing.
During the summer my family and I go out to Hungry Horse Campground where we spend our whole summer there as seasonals. This pretty much sums up who I am.
Tara Black, Contributing Writer
Nov 13, 2019

Alpha Wolf Retreat: a Leadership Getaway

(Story)

Nov 12, 2019

Pads and Tampons Should Be more Accessible!

(Story/Media)

Oct 10, 2019

Weird Things I Do in the Hallway

(Story)

Sep 20, 2019

Not Ready for Junior Year

(Story)

May 15, 2019
May 15, 2019

Tennis: The sport that no one knows how to play. : )

(Story)

Mar 27, 2019
Mar 27, 2019

Put your Trust in a Stanger.

(Story)

Feb 15, 2019

Valentine's Day is Overrated

(Story)

Feb 14, 2019

Things you can add to your Chromebook

(Story)

Feb 05, 2019
Oct 17, 2018

New Salem Knows How to Give People a Good Scare

(Story)

Oct 16, 2018

The Haunt New and Improved

(Story)

Oct 16, 2018

Riverdale.. Is It Worth Watching?

(Story)

Oct 04, 2018

Sideline Cheer Brings It

(Story)

Sep 28, 2018

Meet the Girls Behind the New Coach

(Story)

Sep 12, 2018

Mrs. O'Dell loves teaching at WHS

(Story)