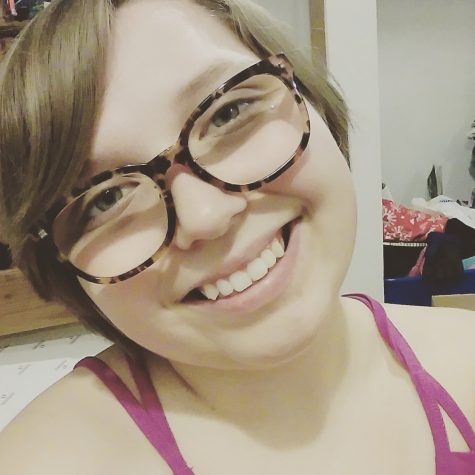 When your teacher tells you that you need to talk about yourself for this assignment, you get super writer's block. I mean, as a kid who was adopted I should have a ton to talk about, then I realize that's about all I have that's semi-cool to other readers. The cool thing is that my biological aunt was the one who adopted me when my mom couldn't step up. Other than being adopted at fourteen I'm like any other normal student at the high school. I am the oldest of five kids. I have three sisters and one brother, my aunt also adopted them in efforts to keep us all together.
I love to sing, around twelve years old I thought I was going to be a pop star. Lately, I've had different ambitions, but that still doesn't change my love for music and singing along. I also love to write poems. I feel like poems are the best way to get an idea, feeling, or thought across with the use of imagery. Not to mention it's easy! I enjoy things more when they're easy.
For my free time after school, I spend time with my boyfriend who I've been with for three whole years now. I also spend the weekends at my grandma's house who I have a strong relationship with, I feel like I can talk to her about anything. I didn't join the choir, although I do like singing outside of school. I take separate classes at Firehouse because singing with others in a choir doesn't sound like fun to me. I've never been a fan of sports, so I didn't join any of those. I'm more of a video game type of person. I'd rather be cuddled up next to my boyfriend playing Terraria.
I plan to be a lawyer to later become a judge. I know it makes a good amount of money and I've always loved the law. That's not the only reason either, I wanna help people. I've read so many articles of judges making bad calls, I wanna be one of the ones that make the proper call. I feel like I could help people by making sure I stick the right ones away. Even though my life sounds completely boring, I would say that I enjoy every minute of it. I love the simplicity, it's really comforting.
Rayne Vieau-Parfait, Contributing Writer
Jan 29, 2018

Why students should take French class

(Story)

Jan 25, 2018
Jan 25, 2018

Talent In the Halls: Mark Grigg

(Story)

Jan 25, 2018

Foster Care: What You Should Know

(Story)

Jan 15, 2018

Cafeteria Lockdown

(Story)