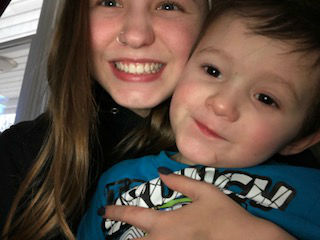 The Biography of Nicole Camp
Nicole - NOT NICHOLE - Camp, that's me! Look I don't want to write this and I highly doubt you are even going to read this but here I am writing this for no particular reason. I am sixteen-years-old, yes I am short for my age, no you don't need to point out my twelve-year-old features. Anyways, more about me and less ranting.
WHAT DO I LIKE; I absolutely love animals, dogs, cats, lizards, all animals. I really like to read, I go on binges where the only thing I do for days is read. I've recently read all the Harry Potter books and they have now become my new obsession. Speaking of obsessions, Supernatural, AHS, Law and Order are my T.V show obsessions. Along with some anime like Attack on Titan and Rosario Vampire. I listen to a variety of music from rap to emo trash, I'm a bit of an oddity.
WHAT I DO; I really like to play video games, especially Skyrim, I've recently finished Fallout 3 so Skyrim is my new thing. When I'm not playing video games I can be found either drawing, writing, reading or a mixture of all three. I spend a lot of time with my older cousin (I don't have any friends) and my family. Family means a lot to me. I love going for walks, I like to discover the things around me, from the color of the leaves to the shapes of the clouds.
Okay I thinks that's about all I have to say about myself. Peace out, Girl Scout.
Nicole Camp, Contributing Writer
Dec 13, 2017

T.V. Show Review: The Good Doctor

(Story)

Dec 05, 2017

Camp's Corner: Favorite Christmas Specials from the Past

(Story)

Nov 21, 2017

Guys can cheer too

(Story)

Nov 14, 2017

Come back, My Chemical Romance!

(Story)

Nov 14, 2017

Camp's Corner: my little brother

(Story)

Nov 06, 2017

Camp's Corner: How to make friends

(Story)

Oct 22, 2017

Camp's Corner: A good read, younger siblings, and Snapple

(Story)

Oct 10, 2017

Homecoming Court announced!

(Story)

Sep 27, 2017

An Art Opportunity: NAHS

(Story)

Sep 19, 2017