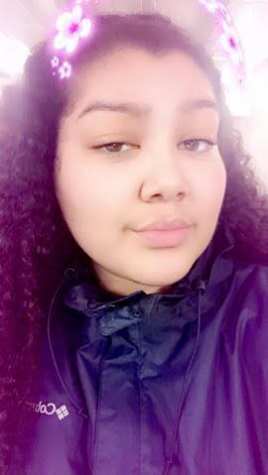 Hi, my name is Nayeli Rodas I am 17 years old and a senior. I been coming to Wyoming since kindergarten. My first elementary school was Taft, but it got shut down. I really can't say I have any other school experiences because this has been my only school.
Wyoming is a great school because of our diversity. We also have many events and we try to always work as a pack. I'm not a very talkative person. If I don't know you, but I'm not shy I'm really friendly if you get to know me.
One of the best things on coming to Wyoming is that I have cousins that also go to school with me. My family is from Guatemala. I have two older sisters and one little brother my second sister graduated from Wyoming in 2013 as well. My family travels every summer. It's kind of a tradition. Usually, we travel together, but in the past summer, we split. I have been to Guatemala three times. Every time it's a new experience.
Nayeli Rodas, Contributing Writer
Mar 28, 2019

Mrs. Young is a Rock Star

(Story)

Oct 12, 2018
Sep 19, 2018

Students Want More Elective Options

(Story)