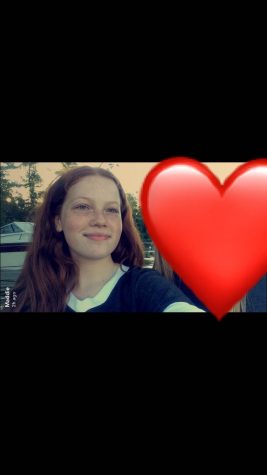 Hey, my name is Maddie Masunas and I'm a sophomore at Wyoming High School. I am a contributing writer and photographer for Wyoming Wolf Press. I like to play volleyball and watch Netflix. Some of my favorite shows include Big Brother and Gossip Girl. When not watching Netflix and TV, I am most likely hanging out with my friends or doing school work.
Spending time with friends is important to me because I always like to laugh and have fun with them. If i'm ever in a bad mood they help me by making me laugh.
I also like to spend time with my family and do fun things with them like go to the movies or Michigan's Adventure. I also like the holidays because I can spend time with family then too. My favorite holiday is Christmas because I like all the snow and I like seeing my cousins and other family.
My favorite season would be fall. I like the weather and how it's not as hot as Summer. Halloween is also in fall and it's one of my favorite holidays too. The colors of fall are also always pretty and I like watching the leaves change colors and fall.
I'm just a basic 15 year old who enjoys doing normal teenager things like watching Netflix and being with friends.
Maddie Masunas, Contributing Writer
Nov 22, 2019

Are We Really Ready for the SAT?

(Media)

Nov 12, 2019

Top Five Thanksgiving Foods

(Story)

Nov 26, 2019

Drake is the Artist of the Decade

(Media)

Oct 10, 2019

New Football Stadium is Ready

(Story)

Oct 09, 2019

Places to Eat After School

(Story)

Oct 07, 2019

New Year, New School Rules

(Media)

Sep 25, 2019

Are We Prepared for a School Shooting?

(Media)

Sep 18, 2019

Are Hot Chips Dangerous?

(Story/Media)

May 07, 2019

What I am Watching on Netflix Now

(Story)

May 02, 2019

Last Alpha Wolf Ceremony of the Year

(Story)

Feb 14, 2019

World Record Egg Cracked for Mental Health Awareness

(Story)

Oct 16, 2018

The Benefits of Owning a Pet

(Story)

Oct 16, 2018

DIY Halloween Costumes

(Story)

Oct 12, 2018

Volunteer Opportunities in Wyoming

(Story)