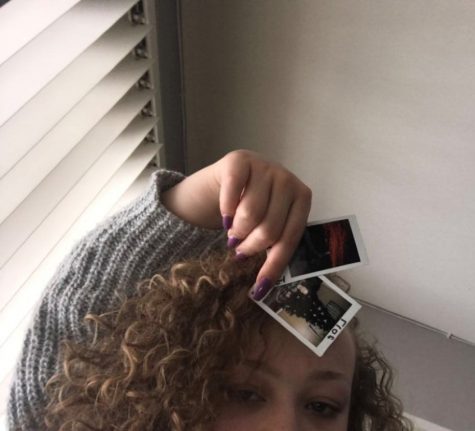 Everything is interesting about me. I don't mean to sound full of myself, but to me, I am the very eventful. I'm vegetarian, I only eat cheese quesadillas, and I love to go to the airport lookout and watch the planes go in and out because when senior year rolls around and I finish the middle college program, I am dipping to New York where I will go on to involve myself in the fashion industry.
I believe the only person that is fully there for you and fully accepting of you is you. So why not love yourself to the fullest ability?
I'm one of those people that sings where not a lick of talent is behind my vocal chords.
One of those people that laugh after the joke was over twenty minutes ago because if I'm in Cornell's class, you can hear my laugh from the gym. I am also that one friend that doesn't get the joke until 20 minutes later. I revolve my world around Kendrick Lamar, SZA, and bad girl Riri. I hate movies because they're too long and too boring besides the newest edition of Beauty and The Beast.
I stay in the house because there's no one to kill me and I have my bed, Netflix, and food. What more could you ask for? I'm obsessed with my curly hair and my skin. I do have one MAJOR problem. Shoes. I buy too many and my mom always tells me to start a shoe store. I'm deciding if I should buy new vans at the moment… first world problem right?
Besides that, I am pretty much an open book. Nothing really turns my knobs and I don't necessarily get mad at anything because life is too short to always have negative vibes. I just want to live in the moment and watch myself progress as an independent individual.    
Kelsey Gullick, Contributing Writer
May 10, 2018

Inexpensive Mother's Day Gift Ideas

(Story)

May 04, 2018

The Spring Musical

(Story)

May 04, 2018

The Ending of The Chords Controversy

(Story)

Feb 21, 2018
Feb 15, 2018

The Innocent Butterfly

(Story)

Feb 01, 2018
Jan 26, 2018
Jan 26, 2018

The Greatest Showman Review

(Story)

Jan 25, 2018

Stranger Things Season 2 Review

(Story)

Jan 24, 2018

Menalito's Journey

(Story)

Jan 22, 2018

A journey to recovery

(Story)

Dec 13, 2017
Dec 01, 2017

Girls Varsity Basketball kicks off the season with a win

(Story)

Nov 28, 2017

Mrs. Holt will always be a Wolf

(Story)

Nov 01, 2017

Key Club makes a difference

(Story)

Sep 19, 2017

What to watch next? Read on!

(Story)