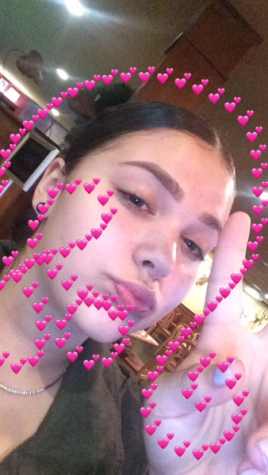 First off, my name is Kaitlynn. This isn't particularly interesting to me, to write about yourself. If you're really curious about me you'll probably want to know my birthday, favorite color, and anything about my lousy hobbies.
I honestly don't feel like going into it but it's a necessity for Journalism, *sigh*. To begin with, my birthday is December 14, 2001. I came early I was originally supposed to be a Christmas baby, God bless I'm not.
I don't really have a favorite in anything, it's more of a variety I prefer. My favorite colors would have to be dark cool colors. Favorite food? I accordingly don't have a specific dish, but I love a lot of food, especially Italian and Dominican. I'll go for pasta and plátanos Fritos anydayyyy. Dominicans are holy I praise yall for the food and music, bless up.
Music is a big part of my life. I can't go a day without listening to it, I'll literally go crazy. I listen to a lot of different genres of music. I love, love, love old throwbacks. Nas, Tupac, Earth, Wind & Fire, Michael Jackson, and especially old R&B. Honestly, if you can't vibe with any of them I can't hang with you, real talk. Just anything with a good beat and a message behind it is wonderful. All I do really is sleep, eat and listen to music.
Literally, every day after school I just go home to eat and watch Netflix then end up taking a nap just to wake up later to sleep again. That's really all I do, considering I'm like most misanthropic teens in this generation, so that's it about me.
Kaitlynn McIntyre, Contributing Writer
Sep 20, 2017

NHS Hat Day helps Los Lobos High in Texas

(Story)