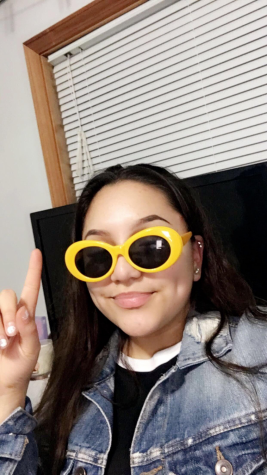 My name is Jacqueline Velasco but people call me Jackie. I don't know what to say, so here goes nothing. I'm a 16-year-old girl whose life is consumed with school and work.
I'm a very optimistic person, I know I'm capable of so much and I can't wait to see what the future holds for me. School was never something I was into or enjoyed, but as soon as I wild out my sophomore year and totally messed up with attendance and grades, I learned my lesson. School has become so important to me. I still complain about school at times but I'm really glad I changed and realized my grades and attendance matter.
My favorite show to watch is Grey's Anatomy. Ever since I started watching it I got really into becoming a Cardiothoracic surgeon. I actually learn so much from this show. This past summer I finished all fourteen seasons. Speaking of summer, summer has to be my favorite season. Not only because there's no school in the summer, but also because I get to wake up whenever I want and enjoy late summer nights with my friends. I appreciate my friends so much. I can literally count on one hand how many real friends I have. That's one thing I can say, my friends, are always there for me.
Like everyone else, I love my family. I appreciate spending time with them. My mom and dad have always been there for me when I needed them. Thanks to them I have what I have, i'll forever be grateful for that. I also have two brothers who annoy me 90% of the time I'm home. But I love them deep down.
Somethings I love to do in my free time is napping. Naps mean so much to me, it's crazy. when I'm super tired I can nap for five hours..on a school night. Some of my teachers hate me because I always seem to fall asleep during class. I surely do appreciate the teachers who let me nap during their class.
Like I said before, in 16. I was born on February 9th. I really hate that I was born that month because it always reminds me of my first heartbreak when I was in the 4th grade. Anyways, I think that's enough for me.
Jacqueline Velasco, Contributing Writer
May 11, 2018
Mar 27, 2018

Author Uwiringiyimana visits WHS

(Story)

Mar 27, 2018

Finding Refuge In An Uncertain World

(Story)

Feb 08, 2018

The Reoccurring Wolf

(Story)

Feb 07, 2018

Is Prom Worth it?

(Story)