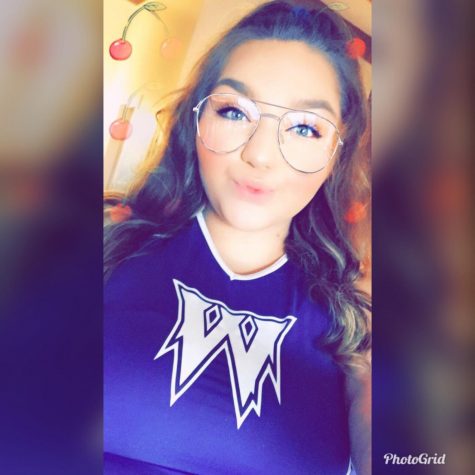 Anya Paullus is the name. I'm a senior and I'm almost 18, so that is pretty cool. I don't like talking about myself, but I have to so why not?
I'm on the varsity sideline cheer team, I have been doing sideline and competitive cheer for around 7 years. I enjoy going to concerts, but especially music festivals, I have been to over 60 concerts of all genres. And I might've seen your favorite artist! Sometimes I work at music festivals or concert venues. I like playing video games and watching Youtube in my free time. Taking naps is my specialty. And I have a strong addiction to coffee.
As a person, I am very shy and quiet unless I'm comfortable, then I become more outgoing. I tend to always have my headphones in and a pretty mean face, but I swear I'm nice! My family says I am pretty funny, so I have that going for me. Although I'm shy, I enjoy making new friends, so say hi!
I like the idea of being able to give my opinion on topics for you to read. Especially music. I have always enjoyed writing and creating stuff, just not artistically. Although I like writing, I hate reading, so don't expect anything book related.
That is all.
Anya Paullus, Contributing Writer
Nov 28, 2018

Did Kodak Come Back WIth A Hit?

(Story)

Oct 18, 2018
Sep 28, 2018

Remembering Mac Miller

(Story)

Sep 28, 2018

Don't Waste Your Money on Slenderman

(Story)