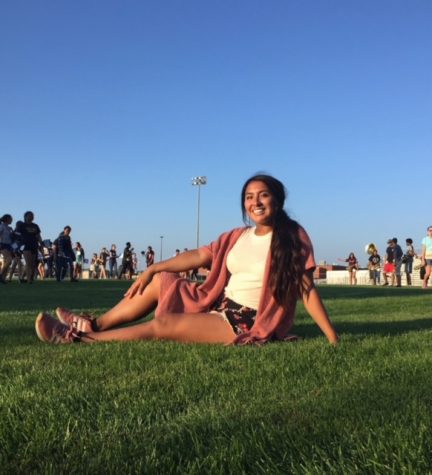 Hey guys, I'm Aliyah Rivera! If you don't know me personally then you've probably only seen the side of me that can be very loud, outgoing, and extra. Which is very true and not an act, but I can also be quiet and anxious sometimes. I try to be able to know as many people as I can because I genuinely care about being there for others. If you see me in the halls, say hi! I guarantee I'll say hi back!
A few things I really care about are my family, friends, and myself. In that order. I'm the type of person who puts the needs of others before my own needs but I also am a strong believer that you can't be there for anyone if you aren't happy or loved by yourself. If I'm ever having a bad day you might not know because I also am a private person about personal dilemmas. I like to be a happy person in front of others because my own issues don't have to be the whole worlds issues.
I love to sing and dance but that doesn't mean I'm good. But you can always catch me at all the quincea
ñeras with my best friend and sister Michelle. At school you can find me in the band room hanging with my friends, in the art room as a board member for NAHS, or simply chilling at club meetings after schools. Whatever the day, if you ever see me it'll be at school because I love to be involved.
My favorite things to do are hangout with my friends on the weekends and go to my job at the zoo. I love the color grey and I can always go for a glass of cherry lemonade. Those are just a few of my favorite things so you can learn more about me. I'm into lots of art and band so stay in tuned for my stories to come!
Ps. My favorite teacher, Mr.Bushen is my best friend. If you ever see him tell him Aliyah says, "HI!"
Aliyah Rivera, Cornell's Sidekick aka editor aka layout artist
Apr 11, 2019

Not Just The Man, It's G-Man

(Story)

Dec 13, 2018

Congratulations to Our New Alpha Wolves!

(Story)

Sep 27, 2018

An Inside Look to The New Art Installment

(Story)

Sep 13, 2018

Art Club!? Where?

(Story)