Gilmore Girls will Hook You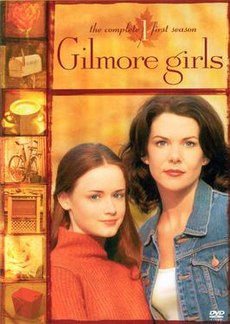 I never thought this show would peak my interest. But it did and now I'm hooked on it. The show Gilmore Girls is now my new favorite show. This show really caught my attention with its drama and comedy.
The show Gilmore Girls features Alexis Bledel playing Rory Gilmore, Lauren Graham playing Lorelai Gilmore, Melissa Mcarthy playing Sookie, Kelly Bishop playing Emily Gilmore and others.
This show takes place in Star Hollows, Connecticut. And starts off with Rory and her best friend Lane going to Star Hollow High, a public school. But Rory doesn't think Hollow High isn't challenging enough for her. So she applied to Chilton, a private rich school. Rory gets accepted but has one problem, they can't afford the school tuition, so Lorelai gets back in touch with her Mom and Dad. They haven't spoken or even seen each other since the day Lorelai found out she was pregnant. So the meeting went as well as you expect it to.
Emily, Lorelai's mom, asked one thing from her if she was going to pay for Rory's tuition. They were going to have family dinners every Friday.
I would recommend this show to anyone who needs a new show to binge watch. It's a show you didn't really expect to be good but when you really get into it you get hooked on it.
Leave a Comment