SUMMER PLAYLIST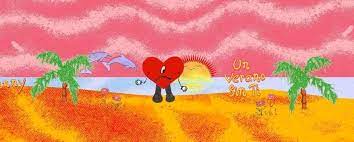 I could write about summer. But what about summer? Summer is so many things…
Summer is fun. We all say that and we look forward to it, but what makes it fun? I will tell you what makes it fun….summer songs! I have a whole playlist. And here it is:
Un Verano Sin Ti by Bad Bunny
Bad Bunny just released this album, all of the songs are perfect for summer. I've been playing this for weeks straight and haven't gotten sick of any of the songs. I promise your summer will be 10 times better if you play this! His music is perfect for the summer.
8TEEN by Khalid
Khalid's music just reminds me of lying in the sun and eating fresh fruit. I also turn 18 this summer so that's a bonus
Ribs by lorde
Picture this; you're driving back from having a perfect day at the beach with your favorite people, you're exhausted from the sun but in the best way possible, you've got a long way home, and this song is blasting with the windows down.
Midnight by M83
This reminds me of driving around downtown at night when the sky is pitch black and everyone is awake and partying.
Super Rich Kids by Frank Ocean
The chillist of chill songs, it's perfect to tan to if you're into that.
Saturday Nights by Khalid
Khalid's music is made for the summer, this song in particular reminds me of a calm summer night, where you're relaxing, and stress is far from you.
Si Veo A Tu Mama by Bad Bunny
You don't even need to know Spanish to like this song. Anyone can have fun while this is playing.
Te Bote remix
This is the best breakup song. It's too nice out to be worried about your ex, go have fun.
BICHOTA by Karol G
I love this song, it's perfect to play when you're getting ready to go out, at the beach, or wherever really. It's definitely one of my favorites
Blem by Drake
Drake blessed us with a tropical song that's perfect for relaxing too.
Go Gina by Sza
I love her!! This song is my comfort and Sza needs to make more music asap.
.
Ghost Town by Kanye West
Since Kanye is going through a lot right now I wanted to include one of my favorite songs from him. I enjoy the message of his music and love what he has to say.
Good days by Sza
Yes. This summer is about relaxing and taking a break because I can't be the only one who's had a difficult year. Good days are ahead of us!
Skyline To b Frank Ocean
I really like this song, mostly because I love anything that's produced by Frank Ocean. He talks about summer and life changes, it gives me something to relate to and nothing else needs to be said.
We are so close to vacation and it's such an exciting feeling. Let's finish this year strong and enjoy your break!
Leave a Comment
About the Contributor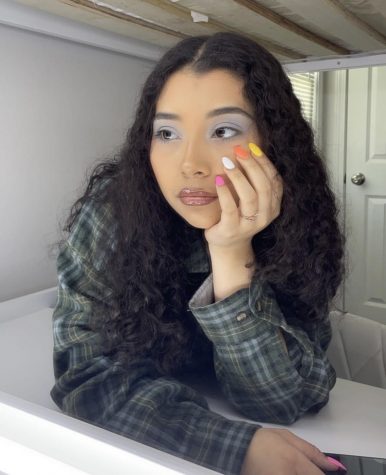 Breanna Flores, Entertainment Editor
If you're reading this, don't.. Please go back to reading articles thanks. 



Anyways… Hello everybody my name is Breanna, I'm 17,...