Rating Kendrick Lamar's Albums
Kendrick Lamar is known as one of the best rappers of our time, if not of all time. His lyrics speak his truth and speak on topics such as his mental health, fame, race, etc. Being one of the best lyricists ever, it's obvious that Lamar has come out with some pretty great albums. Not releasing anything since 2017 with "DAMN", fans are eager for Lamar to release another hit album. However, he's collabed with other artists such as Baby Keem in his album "melody blue". Because of the anticipation of the rapper's hopeful release of a new album, here is a ranking of his previous albums.
1. To Pimp A Butterfly (2015)
One of Kendrick's most personal albums, To Pimp A Butterfly, goes into depth about a lot of Kendrick's personal moments but also one of the biggest historical problems: Black artists being used for their voice and not their person. The album altogether goes through a fusion of rage, grace, will, and pain.
One of the popular songs on the album is "u", a song about Kendrick's deep depression and even suicidal thoughts. In the song, Kendrick periodically drinks from a bottle and his inferior and dark thoughts start to intrude. He calls himself selfish, in denial, and irresponsible as he feels guilty for leaving Compton, where he grew up.
The album is more focused on self-reflection and living a different lifestyle of fame and fortune. There are more enlightening songs featured on the album and other songs such as "Alright" that are used for protests around the country.
2. Good Kid M.A.A.D. City (2012)
One of the biggest albums released by Kendrick, Good Kid M.A.A.D. City goes into depth about Kendrick's life growing up in Compton. Kendrick talks a lot about the murders he witnessed at a young age, even acknowledging his young self witness his Uncle Tony getting shot, which was mentioned on "Money Trees".
He also goes into detail in "The Art of Peer Pressure" of hanging around the wrong crowd and had even attempted robbery, home invasions, and running away from the cops. The album really is about a good kid living in a mad city and getting sucked into it's madness. Eventually, Kendrick was able to leave it all and continue on with his music that would go on to inspire others, living in the same situation as him.
3. DAMN (2017)
DAMN is Kendrick's most popular album, including some of his most notable hits like "HUMBLE" and "DNA". Kendrick goes personal in the album, talking about the depravity of his father when Kendrick's label had once tried to rob his father in the song "Duckworth".
The album also introduces Kendrick's alter ego, Kung Fu Kenny and includes a chain of moral choices of choosing between love and aggression.
4. Section .80 (2011)
Lamar's first full-length album is probably his most underrated album that needs to be recognized a little more. The album is full of clever rhymes and storytelling, Kendrick going deep with his stories of living in a Section 8 household and its troubles. Songs like "Ronald Reagan Era" and "Poe Man's Dreams" have a pattern of having a social message. And other songs such as "Hol' Up" are more enthusiastic, being inclusive with the normality of wild but fun lines.
5. Untitled Unmastered (2016)
Although the songs in the album are leftover sessions from To Pimp a Butterfly, it still had to make the list. 
Kendrick's rapping in the album is so raw and authentic, much like the rest of his music. At times, the album can be discombobulated and disjointed as it's missing some of the dynamic contrasts in the songs. Although there are some parts of the album that could've been tinkered with a little, we've definitely heard more impressive work from other finished albums from Kendrick.
Leave a Comment
About the Contributor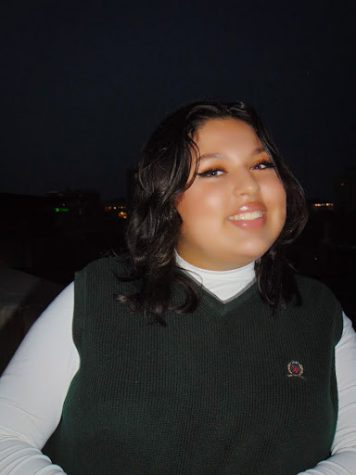 Illiana Valdez-Ortega, Contributing Writer
Hey! I'm Illiana, a Mexican-American photographer and journalist, a Scorpio, Prince's #1 fan, and currently a senior just waiting to walk up that stage...