The Proud Family is Back, Even More Louder & Prouder!
The Proud Family was a Disney show that premiered September 15, 2001. The show was one of Disney's animated shows that focused on a Black family along with animated television history.
The show is based around the Proud family and their everyday lives: 14 year-old Penny Proud (Kyla Pratt), her stern but affectionate parents Trucy (Paula Jai Parker) and Oscar (Tommy Davidson), wild and sassy grandmother Suga Mama (Jo Marie Payton), and her clever twin siblings BeBe and CeCe.
The show lasted for three seasons, over 52 episodes, and even included a TV movie, and had unfortunately ended back in August 19, 2005. However, it was announced that the childhood favorite would come back for a reboot on Disney+ on February 23, 2022 as The Proud Family: Louder and Prouder.
The reboot is two episodes in, ten total, airing weekly, beginning with a strange light hitting Penny and her friends and soon after, they start growing into their teenage years with Penny's regular family shenanigans: her mother is starting her career, Oscar has some ideas in mind, Suga Mama's back, and so are Penny's friends Dijonay, Zoey, and LaCienega. Surprisingly, Sticky isn't included in the reboot, as it shows him leaving with his family as they're leaving to live in Japan.
The reboot stayed the same, same design style and characters, along with the past voices, with some updates. New characters have been added, along with new dialogue for the 2020's. Smartphones instead of pagers, new slang, pop culture references were all included in the reboot.
The original show was popular for its guest appearances that went from performers, to actors, to tv personnel. Some of the popular guest appearances were Mariah Carey, Oprah Winfrey, Smokey Robinson, Mos Def, and Steve Harvey. In the recent episodes, CeeLo Green and makeup artist Bretman Rock have been included as some of the many guest appearances in the reboot. Other stars such as Lil Nas X, Lizzo, and Chance the Rapper will be included in later episodes.
The new show also focuses on being inclusive in the LGBTQIA+ community. TV reality star EJ Johnson plays Michael, Penny's gender-fluid friend. And the same-sex couple Barry and Randall Leibowitz-Jenkins (Zachary Quinto, Billy Porter) that have recently moved into the neighborhood with their son Francis (Artist Julius Dubose, professionally known as A Boogie Wit Da Hoodie) and daughter Maya (KeKe Palmer), an activist that avoids Penny's befriending, have also been an addition to the reboot.
Although the original show had influenced Black culture by itself, it seems as though the reboot is trying to influence young minds on Black culture as well as educating them on topics such as friendship, sexuality, educating others, and acceptance.
Fans who grew up on the original cartoon are sparking up excitement about the reboot. And two episodes in, the show has gotten some positive reviews, eager for what the rest of the show has yet to offer.
Leave a Comment
About the Contributor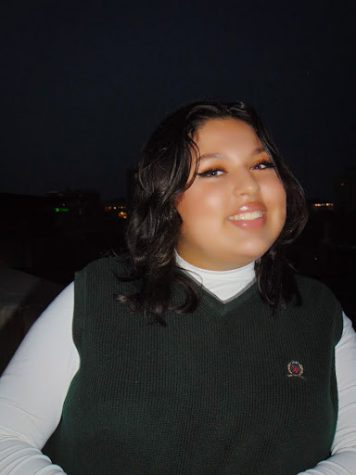 Illiana Valdez-Ortega, Contributing Writer
Hey! I'm Illiana, a Mexican-American photographer and journalist, a Scorpio, Prince's #1 fan, and currently a senior just waiting to walk up that stage...