Favorite Songs At The Moment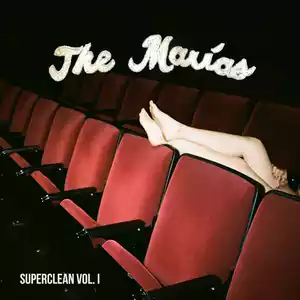 Having a favorite song can be the best or worst thing. It can be good because you know, you found a song that describes you, or you simply just like the beat. BUT, it can be bad because sooner or later that song becomes overplayed and you don't want anything to do with that song anymore, I'm sure it happens to many of us. I will be sharing my favorite songs at the moment and why they are my favorite.
A heart like hers- Mac DeMarco
This song reminds me of something, but i'm not sure of what. This song is about having a broken heart and being disappointed, if you listen to the actual song it sounds kind of romantic in a way. Even though the purpose of this song is to sound sad, it's actually all around for me. I love the voice that's put in the song, I like the beat, the instruments. Everything about this song is just perfect. If I were to rate this song I would give it a solid 9/10.
Boogie- Brockhampton
The vibes that come from this song are a lot. When you first listen to this song it's like a whole bunch going on, and that's exactly what it sounds like. With the song and 6 guys singing after each other. But what I like about this song is that it's a "mess" of a song but it's really catchy. I would recommend listening to more of their songs, they are all different and unique in a way, and if i were to rate them i would give this an 8.5/10.
Jupiter- The Marias
Out of all of the songs I mentioned, I think for sure this one is my favorite. The vibes from this song is just, it's so good. The instruments, the soft voices, the lyrics, the singer. This song is a 10/10. If I could describe what this song feels like, I would say it's like floating at the top of a pool in a clear night sky. I feel like that's the best I can describe this song, one thing for sure is that it's very dreamy. If you are into indie pop or dream pop, The Marias are a really good band and are worth listening to.
Atomic Cafe- Cults
This song has a very long intro, and it's a long song in general. This song has equal lyrics and instruments, the instruments have their part and the lyrics have their own. I like this song because it's a great song to listen to when you are just chilling. The whole band is chill in general. Their genre is indie pop, and if you are into that, i would recommend their music 100%, and they are super underrated for their work, and for the amount of songs they have. I would give this song a 8.5/10.
Potato Salad- Tyler the Creator
Most of Tyler's songs are samples but he turns them around, mostly all of his songs are similar but so different in a way. His style of music is Hip-hop/ Rap, although most of his songs are more alternative. Potato Salad to me sounds different compared to other songs and so listening to it made me like it a lot recently. This song doesn't have a specific meaning, they are just "rapping", to the song/beat. Finally to rate this song i give it a 8.5/10
I did have many more favorite songs to choose from but I think these were my top five at the moment. They are in no particular order, as well, they are all my favorites in a unique way. I hope i can make this into a series every time i have a new favorite song,
Leave a Comment
About the Contributor
Hayde Rodriguez, Contributing Writer
My name is Hayde Rodriguez, I am currently a Senior at Wyoming High School, class of 2022!!. I am not much of a talker, but I am a great listener. I am...