Georgia Wins the College Football National Championship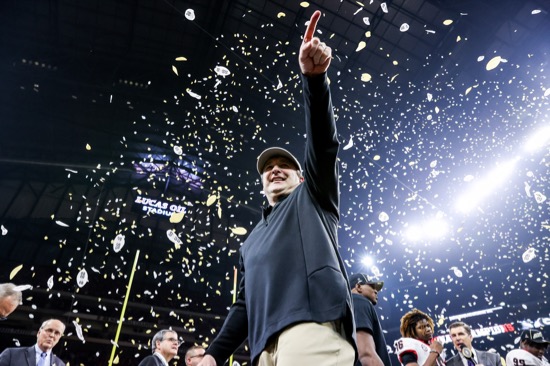 After 41 years, the Georgia Bulldogs have officially taken a national championship back to Athens, Georgia. The Bulldogs pulled off the win against Alabama 33-18. I think we can all agree that seeing Alabama lose is something we all need to cherish.
Everyone lost hope in the Dawgs' after they lost to Alabama in the SEC Championship in early December. They didn't let that stop them from becoming victorious.
I almost fell asleep during the first half because this game was so boring. The score was 9-6 with the Crimson Tide up at half. We didn't see a touchdown from either team in the first half of playing time. The first touchdown of the game was scored with only 1:20 left in the 3rd quarter by the Bulldogs' RB Zamir White. He finished the game with 13 carries for 84 yards and one touchdown. The fourth quarter was the most exciting part of the game.
A player that came to play when Georgia needed it the most was Stetson Bennett. He had an astonishing game and went 17/26 for 224 yards and 2 touchdowns. Bennett is currently a 5th year senior and has one more year of eligibility due to the COVID year that didn't go towards player's eligibility. To this point, Stetson has not decided whether he will be attending the draft or continuing his college career at Georgia.
After bringing the natty back to Athens, the Bulldogs celebrated in the locker room. The Atlanta rapper Quavo was on the sideline the whole game and celebrated with the team afterwards. What a win for the Dawgs.
Leave a Comment
About the Contributor
Levi Henry, Sports Analyst
Hey, I'm Levi Henry and I'm a contributing writer for The Wyoming Wolf Pack Press. My favorite thing to write about is sports. I am a huge college...