Make winter fun!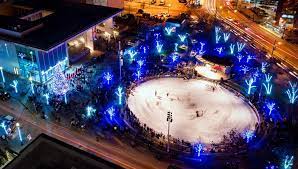 Days are getting shorter, it's dark out for longer, and the winter is making its way back home. This means that winter activities are starting to pick up again! December is just right around the corner, with that being said we will have more breaks from school, and on the weekends we are all going to go out and do something fun!
One of the many fun winter activities to do is to go snowboarding/skiing. If you don't already know how to snowboard, many places give lessons on how to learn. This has always been a fun activity of mine that I enjoy. Snowboarding is like an exciting and fun activity to do with friends. All the hills have a thing where they are called kitty hills that you start out on and you learn the basics. I personally have been snowboarding for a few years now and the adrenaline rush is everything. Having all that speed and cruising down a hill is what I live for in the winter. You could get a group of friends together and go have a good time. You don't have to be great, we all start somewhere. Maybe try it out once!
In downtown Grand Rapids they have an ice park and turn it into an ice skating rink during the winter. That is always really fun. Bundle up and go do some Ice skating. They have restaurants right around the corner, you could grab a bite to eat and then go to the rink for a bit. Have some fun with it, you don't have to be a pro,just go do you.
There are many more exciting things to do in Michigan but these are the most popular and my personal favorites!
Leave a Comment