Ariana Grande's top 5 songs !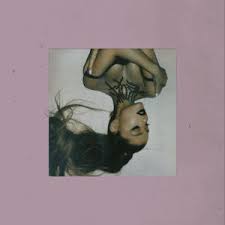 We love Ariana, she not only is a great actress but is an even better artist. Ever since she started her singing career I've been obsessed. I've seen the progression of her music throughout the years and watched her go through a lot to say the least. With this being said, I've come up with her top 5 songs.
The way
This was one of Ariana's first hits. Mac Miller, her ex, features in this song and the two are just great. Their voices blend so well together, the energy in this song is so good. Every time this plays, everyone in the car is singing along. I'd say this track definitely gave Ari a lot of recognition.
God Is a Women
I care what nobody says, this track hits. I remember how controversial this song was when it first came out. People left and right were criticizing it because she refers to God as a woman. I personally feel like it's not that deep. Not to get religious or anything but I'm pretty sure God's gender isn't even specified. I like the uplifting vibe I get from listening to it. It's very empowering and the female energy is giving.
Breathin
This song is from her album sweetener, a time where she was going through it. She faced many rough patches because her recent ex boyfriend of many years passed away due to a drug overdose. Anyways, this song has a very upbeat feeling to it even though the lyrics are kinda sad. She talks about her anxiety she faces and chooses to just "keep breathin" I listen to this song from time to time and it helps.
7 Rings
I love this track a lot, it was released in her Thank You, Next album. It was her comeback song after she released an album of sad music. This song gives off so much confidence and I vibe with it. I was so happy for her when she released this because I knew she was getting out of a depressive state.
Needy
This isn't one of her most popular songs but it's one of my favorites. I can relate so well to it and I like it because it's honest. Everyone can be needy in relationships and I like how this song played out.
Ariana is the queen of pop to be honest. I could list all of her songs because they're all the best. She puts so much effort into her music and I'm glad she's happy. I'm pretty sure she's taking a break from music right now and launched a makeup line called R.E.M beauty. I can't wait to hear more songs from her in the future. I hope you like these songs!
Leave a Comment
About the Contributor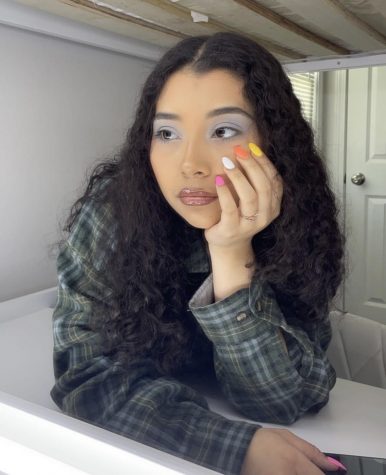 Breanna Flores, Entertainment Editor
If you're reading this, don't.. Please go back to reading articles thanks. 



Anyways… Hello everybody my name is Breanna, I'm 17,...