My top ten Christmas songs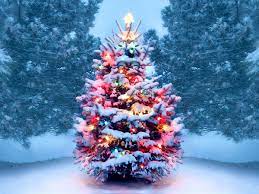 My Top 10 Best Xmas Songs To Listen To
1. Mistletoe by Justin Beiber
Will forever be the best song by Justin Beiber. His songs from when he was a teenager are so much better than the songs he makes now. I love this song because it's just so warm and overall just the best song to listen to during the Christmas season.
2. Underneath the Tree by Kelly Clarkson
I love this song because it just brings you in the spirit of Christmas and just makes you so excited for this time to come and I love listening to it every year.
3. All I Want for Christmas Is You by Mariah Carey
I love this song because it's just such a cute love song for Christmas. I love how it's not a slow song but it's a nice song to listen to when you're with someone, and singing this song to someone for fun, is fun to do haha.
4. Wonderful Christmastime by Paul McCartney
I think this song is the best christmas song to listen to, it just truly puts you in the spirit of christmas and really brings out the joy about having christmas being such a wonderful time with family and the holiday, this will definitely be a song i'll always listen to during the holiday.
5. Christmas by Mariah Carey
I love this song because again like the other ones, it's just so heart warming and it definitely gives you that Christmas spirit we all love and adore.
6. A Holly Jolly Christmas by Burl Ives
This song is just so sweet and just such a beautiful song to listen to during Christmas time with family. It's just a very heartwarming song and gets you 100% for Christmas time to come around.
7. It's Beginning to Look a Lot like Christmas by Michael Buble
This is definitely the best song to play once snow hits the ground, especially in Michigan when we get snow in like October or early November. Like this song just gets you in that spirit before christmas is even here and ugh it's just such a good song, I LOVE IT.
8. Rudolph the Red-Nosed Reindeer by Gene Autry
Let's be honest, this was everyone's favorite song when they were little and to be honest, it's still one of my top favorites. It just brings back such good memories of being a kid during the holiday and it's still fun to sing and scream with family or friends.
9. Joy To The World by Nat King Cole
This is just a really good slow song to listen to, it's not too loud or too boring, it's just a calm, sweet Christmas song to listen to with family and friends and it does put you in the mood for the holiday.
10. Baby It's Cold Outside by Idina Menzel and Michael Buble
The only reason why I love this song is because it was in the movie Elf, which will forever be such a good classic to watch during the holiday season. It's a good song to listen to and especially was a good song in Elf.
Leave a Comment
About the Contributor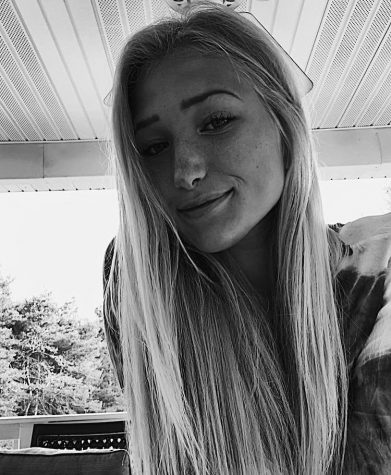 Stella Biriouk, Contributing Writer
Hi, I'm Stella, this is my first year at Wyoming and I'm a junior. I came from Hudsonville, I played soccer, waterpolo, and did swimming there. Here are...