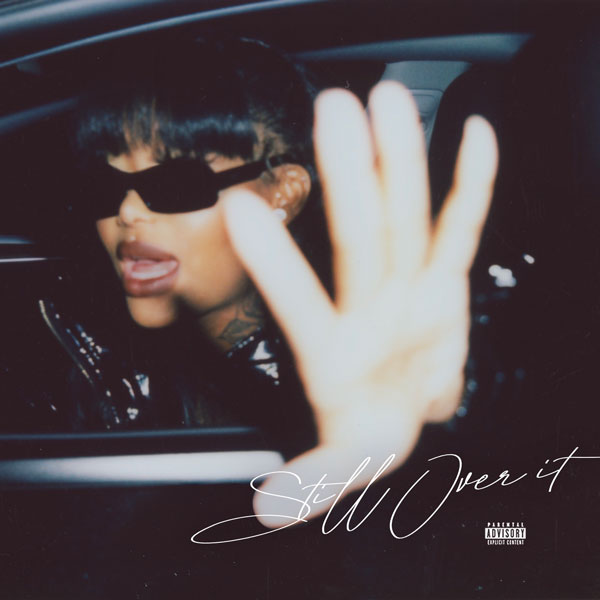 Female artist, Summer Marjani Walker aka Summer Walker who was born April 11, 1996 and is from Atlanta Georgia. She recently had a daughter not too long ago and we would have thought she would be on break from making music, but it turns out she isn´t, she's finally making more!!!
Summer dropped her album "Over It", full of 18 songs in 2019, and I am very excited to say she will be dropping a new one, November 5th 2021. That´s this Friday! This new album is called ¨Still Over It¨, and has 20 songs on it. She released a song about a week or two ago with the rapper JT who is one of the ¨City Girls¨ and I think it was mid. It's called ¨Ex For A Reason¨, I would rate it 5/10 just because the tempo is too fast and rushed and JT didn´t give what she was supposed to gave. It isn't that bad but it isn't something I would play in the car.
The last album I mentioned was top tier for sure! There are so many features that needed to be collaborated such as, Drake, Bryson Tiller, PartyNextDoor, Jhene Aiko, and A Boogie Wit Da Hoodie. My favorite songs on this album would be ¨ I´ll Kill You¨ft Jhene, or ¨Stretch You Out¨ ft A Boogie. Just because I can relate to them so well, feeling everything she's singing about is so relaxing and satisfying.
Summer is a R & B/Soul artist, her music is usually a slow tempo and is calming but will also turn you up in a peaceful way at the same time. It's hard to really explain and find words for it, I highly recommend listening to her album if you haven't already and even if you have, listen to it again to prepare for what's about to come next! She released her song titles on the album and I'm excited to hear the songs that feature Cardi B and SZA! I´m a little disappointed that Jhene Aiko does not have a feature this time, but other than that things are looking good.
Looking back on her last album one more time, I feel like that was her biggest album to beat. Hopefully this one gives what I´ve been waiting for, I know it will. This is the type of music you sing when you're going through a breakup, or post breakup, like it's the perfect type of music to tap back into your inner bad bitty! Be on the lookout for her album to drop @12am!!!