Big Time Rush Comeback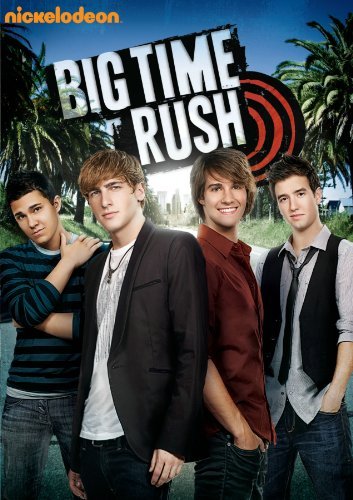 It's the boyband of our childhood, and no, I'm not talking about One Direction. I'm talking about the most iconic boy band of Nickelodeon- Big Time Rush. I'm sure we all remember the chaotic group of four, Kendall, Logan, Carlos, and James, and the classic song of Boyfriend.
The show recently came onto Netflix and when I say I binged the nostalgic show in days, it was a short couple of days. I was so excited to relive the memories of my childhood considering that was one of my favorite shows (and still is). I'm not joking when I say I unironically listen to their music, all of their songs are on my liked songs playlist and I catch myself humming their tunes periodically throughout the day.
They have been a boyband since 2009 and broke up in 2013 after four seasons and three albums. Luckily, they still regularly get together and support each other's solo music.
Luckily, for the Big Time Rush lovers out there, the day we have all been waiting for is arriving. They are officially making a comeback and their way onto the stage like they were in 2013. Big Time Rush is getting back together for two reunion shows in December. The L.A.-based group will perform at Chicago Theater in Illinois on December 15, followed by a December 18 show at Hammerstein Ballroom in New York.
Unfortunately, for the not so rich of us, tickets are really expensive since there is extreme hype about their reunion. Tickets to sit in the back of their shows are climbing up to $1,000, just for a back-row seat.
But can money really buy the experience of seeing Boyfriend and Worldwide live? I think not, if I had money to burn, I would most certainly be booking my plane tickets in a heartbeat.
Leave a Comment
About the Contributor
Kirsten Schultz, Features Editor
Uhhh…Hi. I'm Kirsten. My first question is why are you here? Go back to the regular website. 

I'm currently a senior just trying to survive the...