4 Artists You Have to Listen to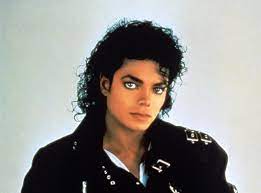 New artists are constantly on the rise, coming out with new and on top of the line music. Due to social media, more artists are able to get recognition and sign on to labels. Old school music such as 80's-00's are always a hit and are listened to everyday.
Older and deceased artists such as Michael and Aaliyah are still popular in the music industry today. Michael, known as the "King of Pop" has music that jumps from love, dance, excitement, and sadness. Billie Jean is a classic and honestly my favorite. His heart felt but strong tone reels me in throughout the song. All of his songs reel you in with an amazing but subtle voice. His album and song Thriller was what I believe is one of his most successful albums/songs. Billie Jean drove the "controversial" segment of the "Black or White" video; this tension is presented much more effectively on the album itself.
The beautiful and talented Aaliyah who was signed at the age of 12 and set out her first album at the age of 14. Coming very successful after her first album, selling over 3 million copies, she hit the billboards quickly. Her soft, calming, almost angelic voice is soothing and makes you always want to sing along and remember her voice. In death, and in life, Aaliyah deserved so much more than she received. Her song, One In A Million is heartfelt and her lilting vocals pouring smoothly out the speakers and to my ears. Aaliyah's music was unavailable for a decade and now, thanks to her uncle who founded her label, has made a deal with EMPIRE and released her music on streaming services. Multiple of her and collaborated singles hit the top 10 in the billboard charts, even the 2nd time they released her music.
Some artists look up to older artists and it influences their own techniques and singing styles such as The Weeknd and Michael Jackson. The Weeknd (Abel Tesfaye) learned and took cues from the pop legend King and created his own musical genius. If you look at songs like Twilight Eight (Abel) and Billie Jean (Michael), you can hear the strong similarity in voice and frustration towards women and fame. Other songs such as Party Monster (Abel) and Get on the floor (Michael) along with popular songs Blinding Lights (Abel) and Beat it (Michael) all show similarities in either voice, tone, or feeling.
Abel is an artist of 10 years. Most of his songs are relatable and his tone of voice can be so relaxing, this makes me love his music. My favorite song from the Weeknd would have to be 'Can't Feel My Face,' because although it's about a toxic relationship, you can feel and understand where the pain is coming from and how difficult it could be to leave an unhealthy relationship.
A very popular, hip hop artist, loved by everyone is A Boogie. His album Hoodie Szn will always be a favorite. Fashionably long and as always, hiding his heartache through tough talking. Showing the balance between his spitefully loving and ruthlessly savage personalities. All his music embraces his signature style and he never changes it up too much.
Personally, I love all types of music, yes even country! There's new music and artists coming out everyday and there's always at least 5 people willing to listen. Trying new music is always good, it never hurts to experiment with something fun. Try listening to some of these artists if you haven't already, every artist listed has some bangers in every album they have.
Leave a Comment