Fantasy Football Breakdown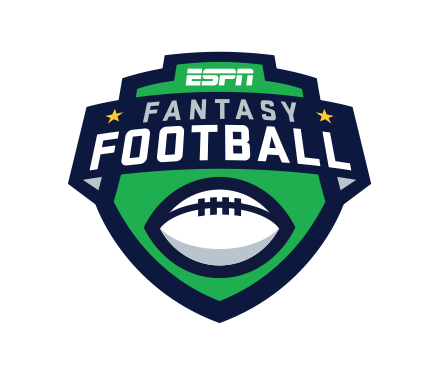 Football is back! That means it's time for Fantasy Football! Week 1 was an amazing week… for most teams. A bunch of rookie quarterbacks got their first snaps and some of which got their first career touchdown. Some crazy things happened. Even some of the team's kickers did better than their starting running backs! We finally have some concrete information about rookies and breakout players. I'll be diving into a fantasy breakdown and who I believe you should start or sit next week, waiver pickups, and a recap for breakout players. I can assure you that I do watch a lot of football.
Aaron Rodgers owners are probably kind of upset after his 1 point performance this week. This notifies us that young QB, Jordan Love, may get some more snaps this year after Rodgers' poor performance.
Elijah Mitchell, halfback for the San Francisco 49ers, probably didn't think he would get many touches on Sunday against the Detroit Lions. But that changed after Raheem Mostert had to have trainers take him off the field. Mostert is expected to miss about eight weeks and to be placed on the IR. I would recommend picking up Elijah Mitchell off of waivers and dropping another 49ers halfback, Trey Sermon. As a rookie, Mitchell has high expectations so I'm sure he will not be a bust.
Jameis Winston is back and better than ever! After a quiet season on the bench last year, he has something to prove. He went 14/20 for 148 passing yards and 5 touchdowns! He didn't even throw an interception. Before this season, Winston had 44 interceptions in the last 3 years! I recommend you pick him up in your leagues if you don't already have a backup quarterback.
The Pittsburgh Steelers Defense never dissapoint. They had an amazing week! Pittsburgh had 3 sacks, 4 forced fumbles, a fumble recovery, and a blocked punt leading to a touchdown. This capitalized their 23-16 win over the Buffalo Bills.
Last but not least for this week's recap is Amari Cooper. Wide receiver for the Dallas Cowboys had a 38 FPT (Fantasy Point) game! HE went 13-16 and had 139 receiving yards and 2 touchdowns.
There are some notable injuries this week, starting with Jerry Jeudy. Jeudy was carted off the field with a high ankle sprain and is expected to miss 4-6 weeks. Washington's Quarterback, Ryan Fitzpatrick is expected to miss about 5 to 8 weeks and is believed to have suffered a hip subluxation. If you have Fitzpatrick, I would suggest you drop him and pick up rookie quarterback Zach Wilson from the New York Jets. I know that almost everyone doesn't have the Detroit Lions defense, but as a Lions fan myself, I would suggest dropping it. Jeff Okudah, Detroit Cornerback, is out for the season with a torn achilles. Last is Marshon Lattimore. He is a cornerback on the New Orleans Saints and he recently received a contract extension. Sadly, Lattimore suffered a thumb injury on Sunday that will require surgery and is expected to miss a couple weeks.
I'm gonna be honest, in my opinion there aren't really many exciting games happening in Week 2, but i'll go over the ones I believe will be exciting.
The Kansas City Chiefs and the Baltimore Ravens are scheduled to play this Sunday night in Baltimore. Kansas City recently came off of an exciting, down to the wire game last week, with a win over the Cleveland Browns. On the other side, the Ravens lost in overtime to the Las Vegas Raiders caused by a Lamar Jackson fumble. Although 20 FPTS for Jackson isn't half bad. With all this in mind, I predict that the Chiefs will overcome the option-heavy Ravens.
The Buffalo Bills will travel to Miami to face the Dolphins on Sunday. The game is scheduled to be played at 1:00 PM and will be covered on FOX. I predict that Tua Tagovailoa and the Dolphins will upset Josh Allen and the Bills. Josh Allen lost a fumble last weekend and went 30-51 against the marvelous Pittsburgh defense.
The last exciting match (yes this is kinda biased) is the Green Bay Packers vs MY Detroit Lions. This game is honestly a toss up in my opinion. Last week Detroit almost pulled off the comeback, but fell just short of winning, ultimately losing 41-33. Green Bay is coming off of a ridiculously bad performance against the Saints, losing 38-3. Many question how many snaps Aaron Rodgers will play this week. Rodgers only had 1 fantasy point, while Lions quarterback Jared Goff put up about 30. I believe that De'andre Swift (24 FPTS) and Jamaal Williams (25 FPTS) will perform better than Green Bay's Aaron Jones. But will find that out on Monday Night Football!
Leave a Comment