Best Things On Amazon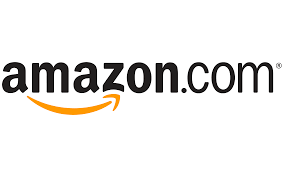 We all know about Amazon. It's literally at the tip of our fingers. Also can we talk about how Jeff Bezos looks like Pitbull? I guess that's why they call him Mr. Worldwide Shipping. But anything I find somewhere that I think Amazon will for sure have for cheap, I will look it up and buy it with one click (no seriously that 'buy now' feature is dangerous). If anything, I recommend investing in Amazon Prime. And all of the other Amazon features. This sounds like an ad for Amazon, I promise it's not… maybe.
After using Amazon so much, I've found things that I swear by and would buy over and over again and would recommend to anyone looking for similar things. The categories some of my favorite products fall under are: clothing, accessories, self care, and miscellaneous.
Miscellaneous:
I chose this section first because there are only 2 items that fall under this category (and they're not very thrilling). This product is called, get ready, June Gold 330 Lead Refills, 0.5 mm HB #2, Break Resistant Lead (Graphite) with Convenient Dispensers. I was searching deep in my Amazon account for items I've previously bought and I stumbled upon this item that I ordered in 2018… and still use. See I love these Papermate ClearPoint pencils and I've used them since forever. But they run out of lead so quickly, and 0.5 mm lead is hard to find. So having the extra containers is super useful. Pencil lead, I know, so exciting. I promise it gets better.
Now if you're trying to have a little "saving the turtles" moment then the Epica Stainless Steel Drinking Straws Extra Large for Shakes and Smoothies, Set of 4 Plus Cleaning Brush, may be right for you. (These item descriptions make me laugh because they throw so many keywords into it so people find their item first). I bought these back in 2019 in the PEAK of my iced coffee moment, because yes, I am very basic. But there's something so satisfying about drinking iced coffee through a metal straw, while also being environmentally friendly. These straws are easy to take everywhere because they have a reusable pouch, AND are dishwasher safe. Like what more can you ask for? But we're not gonna talk about how I left one in a Starbucks drink and threw it away on garbage day without realizing it…
Accessories:
The next 2-item section is accessories. And this first one? I'm pretty sure NO one has ever heard of these? Like we've never used these before. You're probably wondering, "why would he even buy these?" Well regardless, invest in some 100 Piece 3 Ply Black Disposable Face Mask Filter Protection Face Masks. In all seriousness, I highly recommend these masks. I actually just bought them a few weeks ago, but I love them. They're pretty lightweight, but if you blow through them then (thankfully) you can't feel any air coming through it. Also the masks being disposable is pretty convenient, but it is up to the owner to also make them environmentally conscious (ie, cutting the strings off so birds don't get caught in them). Also, I don't recommend wearing them more than one day in a row. Because that's just gross. Highly recommend these, the black goes with everything, wear your mask above your nose, people would rather see your mask than the face under it.
The next item is one of those items I've purchased more than once. The item is 7th Moon Lock Pendant Necklace Statement Long Chain Punk Multilayer Choker Necklace for Men Women Girl Boys (Silver). I purchased this necklace during March's quarantine for a home "photoshoot" I did. And I ended up loving it so much. Now I've worn this thing so much and so many places. I wore it in the shower, Lake Michigan, the pool, anywhere with water really, and it stood up to the test. I also took a few of the links off to make it shorter because it was a little too long. It was great until it started to tarnish, which then turned my skin green and also started to break my neck out (talking all negative about it like I'm not trying to recommend this to people). But I repurchased it and I've taken much better care of it. Definitely recommend this because it enhances any outfit, especially a basic t-shirt and jeans. Like, "oh he's put together now".
Self Care:
Ok I SWEAR by this product. I'm sure everyone knows it is already because it blew up in 2018 from a particular YouTuber. The product is the Mario Badescu Drying Lotion, 1 Fl Oz. This stuff works WONDERS for my skin. It's also significantly cheaper than the big stores that sell it. And you can choose to have it sent to your house in certain month increments if you so choose. Put it on a pimple that's forming, and boom, it's gone the next day. I can't make this up. I heard about it from YouTube and I tried it out and loved it. Now I will say, it does tend to dry your skin out a bit if you use it all over the place, all of the time. It's super easy to stare in the mirror and put it on every single blemish, but trust me you'll regret it. It's really meant for those big pimples that won't go away. Another thing I recommend is to not shake it up when you get it. It may already be shaken up, so let it sit for a bit and all of the pink stuff will sink to the bottom, and then that pink stuff is supposed to go on the pimple. Also don't put it on an open wound because it HURTS SO BAD. But yeah, enjoy!
Clothing:
Clothing is one of the most underrated things sold on Amazon, they actually have some super good pieces for really affordable prices. Especially Champion items. 2 things I recommend on Amazon clothing wise are Champion shorts and hoodies. The hoodies are more braud as there are many different styles and colors. But a basic, say, orange hoodie is like 12 dollars. It doesn't necessarily say Champion on it but it has the little embroidered "C" on the sleeve. I have one in every basic color of the rainbow.
Going along with the Champion theme, I also purchased the Champion Men's 9″ Jersey Short with Pockets in grey and navy. They're nice and lightweight and pretty soft. They are also the perfect length for my legs because I am in fact 6'3, so sometimes shorts look too short on me and it totally defeats the purpose of why they're called shorts. I sleep in these shorts as well as show up to school in these shorts. They're great!
I'm sure we've all heard about the shoe brand Birkenstocks. However, Birkenstocks come with a pretty hefty price tag. So to anyone wanting to try out Birkenstocks but not break the bank, I suggest you try some WTW Men's Arizona 2-Strap PU Leather Platform Sandals, Slid-on Cork Footbed Sandals with Double Metal Adjustable Buckles, Casual Style. They pretty much get the job done. When you get them, you have to break them in, so having a knock off pair is nice because your feet will be in intense pain.
Hopefully, through reading this article, you will get some recommendations of what to buy from Amazon. I 100% recommend any of these products and they are things that make my life better!
About the Writer
Aaron Hurst, Contributing Writer
Hi, I'm Aaron Hurst and I like to write. But if I don't like the content of what I'm required to write, then I find it hard to enjoy writing. There's...