Last week of school for seniors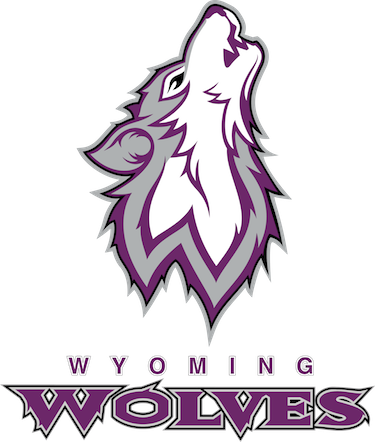 Congratulations Seniors! We've made it through the long 39ish weeks of this crazy school year. The last week, especially day, for seniors is going to look a little different than it has in the past. I was curious of what was happening so I asked our school secretary Mrs. Cross some of the questions I had. Hopefully this clears up some of the confusion around the last day.
Q: What's happening on the last day of school for seniors?
A: "Mr. Baumbach will send out the schedule soon, but we will be having an Alpha Wolf 11 Ceremony and senior awards immediately following the assembly. There are also a few other things in the works :)"
The schedule mentioned above looks like this:
Class Schedule:
1st Hour: 7:30-8:30
2nd Hour: 8:35-9:35
3rd Hour: 9:40-10:40 (Sophomores will leave 3rd hour for the Alpha Wolf Assembly at 9:50 and then return back to their 3rd hour from 11:45-12:15) (Also after 3rd hour, the seniors will leave and take a picture on the football field, followed by a senior cookout)
4th Hour: 12:20-12:55
5th Hour: 1:00-1:35
6th Hour 1:40-2:15
Alpha Wolf Schedule:
10th: 10:00-11:00
11th: 11:15-12:15
12th: 12:30-2:15
Q: What's going on with the awards ceremony that we typically have for seniors?A: "Awards ceremony is happening at 1:30 PM for all seniors. All parents/guardians will be called on Monday 5/10 if their senior is receiving an award."
Q: Are seniors going to be doing a walk through of the school?
A: "The seniors will not be having a walk through, but as mentioned, there will be the senior photo and the cookout."
Q: Do seniors have half days Thursday the 13th and Friday the 14th?
A: "They will be full days."
Hopefully this article helps to clear up any confusion around the last week of school. I'd personally like to congratulate each and every one of the seniors for having an amazing year even during a global pandemic. Congratulations all and good luck in the future!
About the Writer
Aaron Hurst, Contributing Writer
Hi, I'm Aaron Hurst and I like to write. But if I don't like the content of what I'm required to write, then I find it hard to enjoy writing. There's...