Detroit Lions Hire New General Manager and Head Coach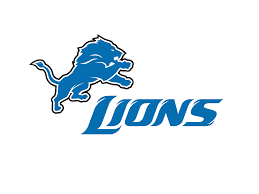 Ever heard of roster collaboration between head coach and general manager in Detroit? Well some crazy things seem to be brewing up this offseason with the hires of Brad Holmes and Dan Campbell at the two vacant spots in the Detroit Lions organization. Both of the new hires are fairly inexperienced at their new positions, but Brad Holmes has the least experience because he has actually never been a general manager anywhere in the NFL.
Brad Holmes joined the Rams organization in 2003 and had been working there up until he took the five year deal with the Lions. He is now starting to direct his main focus on the Lions and to make them not just a great football team, but an exciting football team to watch in the league. "It means the world to me to be able to put my best foot forward through a collaborative approach and hopefully deliver the number one football product to the city of Detroit," Holmes said in his introductory press conference.
Holmes hasn't really had that experience at the general manager position that some fans had wanted. Nonetheless, I think he will turn out to be a great general manager and I think he will have some pretty good draft picks in his tenure in Detroit. I feel confident in his ability to draft, but one thing I question is how he is going to handle free agency and the other parts of being a general manager.
I also feel that the new collaboration on the roster between new head coach Dan Campbell and Brad Holmes will help Holmes get a little more suited into the free agency part of things in the organization.
Speaking of Dan Campbell, he played in the NFL for about eleven seasons as a tight end. He even was on the Detroit Lions when they went 0-16 so he should know how the city of Motown feels when it gets let down and he tells us exactly how he feels at his first public press conference.
"Here's what I do know, this team is going to take on the identity of this city" Dan Cmbell said in his introductory press conference. "This city's been down and it found a way to get up. It found a way to overcome adversity. We're going to kick you in the teeth, and when you punch us back, we're going to smile at you. When you knock us down, we're going to get up, and on the way up we're going to bite a kneecap off," Dan Campbell said.
Dan Campbell makes good relationships with the coaches and players on his team. He said that he would never ask any coaches or players to do something he wouldn't do at the drop of a hat.
"One of the first things I told the guys in Miami when I took over is, hey, here's the good news, the good news is I'm an ex-player" Campbell said. "Here's the bad news, the bad news is I'm an ex-player. I've been through it. I know what you can do and you can do a lot more than you think you can do."
I feel that Dan Campbell will be an exciting coach who likes to get players fired up like Jim Schwartz did. Unlike Jim Schwartz, I I feel he will have an amazing relationship with his players and fellow coaches. I feel confident he will bring a great culture to the Detroit Lions fan base for a long time to come!
About the Writer
Logan Bos, Contributing Writer
Hey guys, I'm Logan Bos and I'm a contributing writer for the Wolf Pack Press. You can look forward to lots of articles on the NFL and the Detroit...