5 songs I've been playing a lot lately.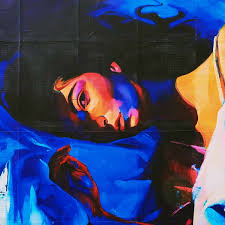 Supercut by lorde.
In this song, she writes about the aftermath of a breakup. Like many of us, she reminisces on all of the good things that happened during the relationship that she forgets where it even went wrong. She sings about being weak and not fighting for herself. I've been listening to this song a lot lately, not because I'm heartbroken but because it reminds me of a dark place I once was in. I like listening to it now because I see how much I've grown and it's so refreshing. I used to listen to this song and cry and I don't anymore.
Naturally by Selena Gomez
This song is so nostalgic to meeeee. I remember being obsessed with Selena since I was like 7, I would binge-watch her music videos and dance to all her songs. I was on TikTok the other day when I heard this song and it just brought me back. It reminds me of when life wasn't so stressful and just the innocence of being so young. I've been blasting this song on my way to school in the morning and it's been keeping me sane honestly. I like to pretend that I'm still 7 whenever I hear it and that nothing has changed.
Como Antes by bad bunny
Anything that Bad Bunny creates is perfect. This song reminds me a lot about my childhood and the people who made it so special. In the song, he writes about missing the way things used to be and how nothing feels the same anymore. A lot of us are so busy now that we don't even let ourselves live in the moment, we're always worried about the next big thing instead of loving where we are at right now. As children, we didn't have those thoughts and I think he's trying to say how he misses the moments where fear wasn't present.
Never be by 5sos
I went through a really weird phase when I was like 12, because who didn't. Anyways, I was heavily obsessed with 5 seconds of summer, I wouldn't listen to any other artist but them for like 3 months straight. The other day I couldn't decide what I wanted to listen to on my way home, I've been getting sick of the stuff that I always play so I just pressed shuffle under my favorite songs and that's when this song came on. I was gonna skip it right away because I didn't want to be reminded of 12 year old me, but I didn't skip it! I listened to it and oh my god-
This song is basically saying that we'll never be as young as we are now so just do what makes you the happiest. It scared me because I know I'm only getting older and there's nothing that I can do to stop that. It's just terrifying in my opinion, but I'm glad that it scared me though. I'm such a loser when I think about it, I like to stay home and stick to what I know. My biggest fear is living my youth away. I don't want to be old and bitter, I want to be old and happy. I don't want to have regrets and hearing this song makes me want to do something dumb so I can tell my grandkids about it one day, does that make sense?
Woman by Harry Styles
I am just so in love with this song, the beat, his voice, the vibes are just all there. This song is about being jealous of an ex's new boyfriend, I relate to this song in no way shape, or form but I'm just drawn to his voice mainly.
I seriously don't know what I'd do without music. Music is probably the best thing that the human race has ever created, honestly. Music is an escape for a lot of people and I wouldn't want to imagine a world without it.