Operation Christmas Drop is Uplifting Holiday Fun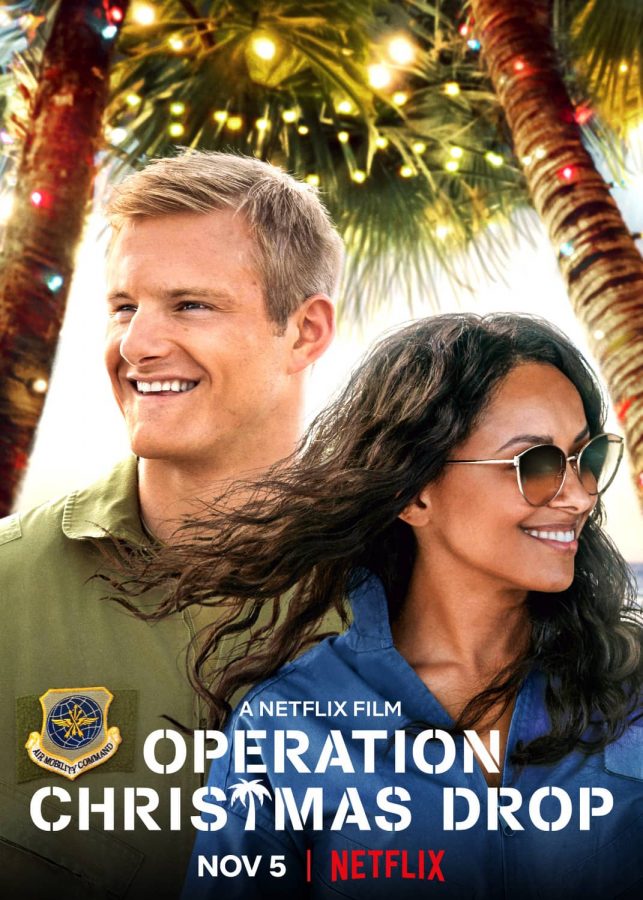 Happy Holidays! With Christmas rapidly approaching Netflix did not hesitate to put out some new Christmas movies for everyone to enjoy. One new movie being Operation Christmas Drop.
Operation Christmas Drop is an American romance comedy movie directed by Martin Wood and it is loosely based on the real-life U.S. Air Force Operation Christmas Drop humanitarian mission. The movie follows Erica (played by Kat Graham), a congress aide, who is forced to leave her family for Christmas to travel at her boss's command. While at this beachside air force she meets Capt. Andrew Jantz (played by Alexander Ludwig), the head of Operation Christmas Drop and is trying to give Erica all the reasons why she should keep their base open.
One good thing about this movie is it gives a small glimpse into a real problem. The real problem being that not everyone has everything that the next person does. In the movie, it shows that the islanders don't have basic school supplies or even the internet to do school via video. When Erica goes to visit one of the many islands that receive supplies every year she couldn't help but give them some of her stuff to help out. She remembered that Christmas is a time for giving.
One weakness of this movie is that the love story is too predictable. I knew exactly how the love story was going to play out halfway through the movie. I wish they could've done something different to change the plot because the romance plot was just like most other romance movies.
Operation Christmas Drop is a 10/10, 5/5 stars! I would totally recommend it as a movie to watch for the holidays, not just because it's a Christmas movie but because it makes everyone realize that they should be thankful for what they have and receive this coming Christmas.