Dance Team is Unified and Determined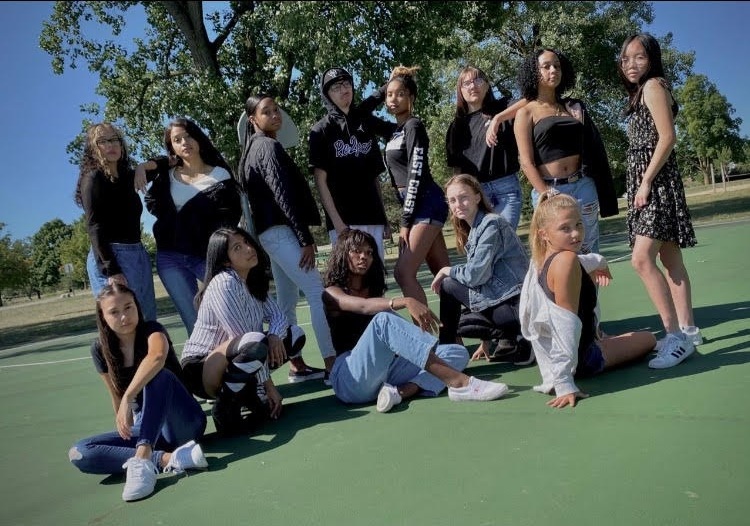 Resilient. Committed. DETERMINED. Those are just a couple of words I would use to describe the Wyoming Varsity Dance Team.
The Wyoming Dance Team has been a part of the community for 3 years and it has been an amazing addition. As a new team member, I can tell there is nothing but unity and a sense of family throughout the whole team, everyone makes sure the whole team is included and feels comfortable while putting in hard work. While being a part of the Dance Team I have gained many new friends that will soon turn into a family. We laugh all practice until Coach Courtney tells us to stop joking around and work.
Throughout the summer, we've worked early in the morning, working on technique for our hip-hop, pom, and hopefully jazz routines to come for our competitive season. We also worked for football season to start at the end of August, but due to the coronavirus we had no idea what that would look like. As football season came rolling around and we worked hard for the last month and a half we came to find out that the Dance Team could not, unfortunately, be at the football games, but we did not let that stop us. We continued to work hard for the next couple of weeks, hoping for an opportunity to show all the hard work we put in throughout the summer before basketball/competition season.
And our time came! We had an unexpected pep assembly that our athletic director wanted us to perform at. So all our hard work and dedication paid off, and we look amazing during our performance. Many say we were the highlight of the whole pep assembly.
I'm glad to be a part of the Wyoming Varsity Dance Team, and everything they have to offer, with the sense of family and unity all in one. I can't wait for our competition season to come around and to see what it has in store for us!