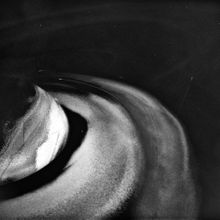 "What They'll Say About Us" by Finneas is a protest anthem that supports the Black Lives Matter movement. It was released September 2, 2020 and Can't Wait To Be Dead was released October 21, 2020.
Finneas wrote the song in June after attending a BLM protest, beauce he felt so hopeful seeing millions of people come together and protest against racism and injustice.
At the time, he was also following Amanda Kloots and her husband Nick Cordero. Nick, who has now passed, was in a coma due to the virus. The way Finneas envisions the song is someone, for example Amanda, sitting by the partner's side, Nick C., telling them that everything is going to be ok because the world is changing for the better.
" Can't Wait To Be Dead" is about Finneas' relationship with the internet. Whenever he goes online it makes him laugh, cry, and sometimes hopeful. In the end, he just feels like he wants to be dead. In the song, he also gets political once again to say, "f*?! your confederate, you've got no reason to brag."
Since the protests began he made it very clear on what he is fighting for, which is a huge reason he is one of my favorite artists.