The Best Three Albums from the Quarantine Era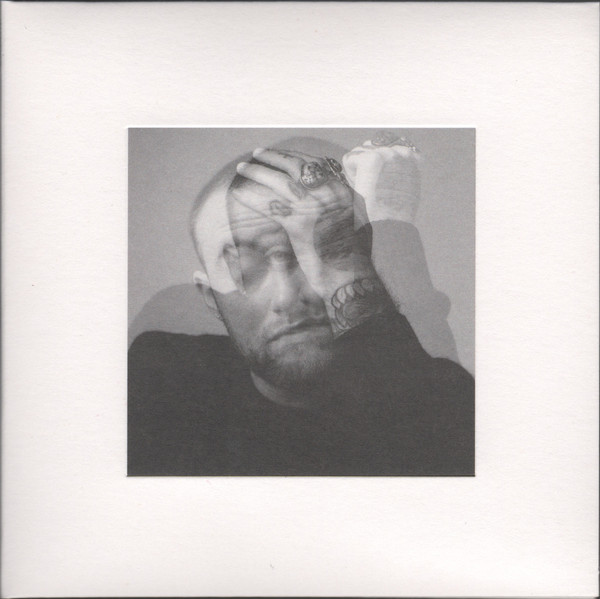 Stephanie Loeza, Contributing Writer
October 13, 2020
1.YHLQMDLG
Bad Bunny released YHlQMDLG earlier this year. The album reached number 2 on Billboard which is "the highest charting all-spanish language album" according to Billboard. YHLQMDLG is one of my favorite albums because of its reggaeton/ alternative reggaeton and hip-hop sound. On the album Bad Bunny has many features, some being Daddy Yankee, Sech, Anuel AA, and a lot more. Three of my favorite songs would have to be Si Veo a Tu Mama, La Santa, and <3. Si Veo a Tu Mama is definitely my favorite off the album. It's a song that you can easily have fun listening to but because of the lyrics, it could also be a song that you listen to when your sad like when he says "todavia yo te quiero pero es que un error, porque ya tu no me quieres y sin te me va mejor." La Santa being a close second because of Daddy Yankee.
 I grew up listening to all his reggaeton music. So it's no shocker that a song that was sampled from 'Aqui Esta Tu Caldo' is one of my top three. <3 is a song that Bad Bunny wrote in which he is humble saying everything he's done is for his people and those who were there for him, but at the same time he is saying that he knows he's gotten to where he is because of his hard work and what he can do.
BEFORE LOVE CAME TO KILL US
BEFORE LOVE CAME TO KILL US by Jessie Reyez was released on March 27, 2020. The album is composed of 14 tracks and it is 46 minutes & 57 seconds long. There are only two features on the album: Eminem & 6lack both amazing rappers. The genres of BLCTKU are pop, hip-hop, R&B, and a little bit of soul. It reached #4 on top R&B albums in the U.S & #5 on top album sales. 
          While all the tracks were beautifully written I chose DO YOU LOVE HER, COFFIN Ft. Eminem, and LA MEMORIA as my top three favorites. Jessie's voice on DO YOU LOVE HER is so vulnerable, sad, and angry all at the same time making it my favorite. Many of the songs off this album are about a failed toxic relationship, "kiss me i'm the monster that you made yeah you made me, now i'm just like you so don't complain," those are the two lines that stuck out to me the most in DYLH. COFFIN featured Eminem is about a love-hate relationship between the two, the difference in this song that I enjoyed is that we are getting the guys version of the relationship. When Jessie is singing she's shifting all the blame on him and repeatedly saying she loves him to death, meaning she's ok with dying as long as he is too. When Eminem's verse begins he starts by saying he is tired of the fighting, but whenever he tries to help "it's as if [she's] drowning, stick [his] hand out but… [she's] just trying to pull [him] down with [her]." 
       Jessie and Eminem have written two other songs together for his last album, with this being their third song together they did great. LA MEMORIA is such a good song because of Jessie's spanish. Until I heard this song I had no idea that Reyez is Canadian/Columbian which is a great fact to know.
CIRCLES
Mac Miller unfortunately died September 7, 2018 due to an accidental overdose. Before he died Mac had been working on Circles, which was released on January 17, 2020, two years after his death. Swimming, the album he released on August 3, 2018 was supposed to be a trilogy made up of three albums but only made it two-thirds of the albums.
Many of the tracks off of Circles surprised me, when I began to listen to it I was aware that Malcom was a rapper. That was one of the many genres I heard: a little Jazz, Funk, Blues, and electronics. I was truly amazed by his sound and it wasn't what I had expected. In many of his songs, Malcom talked a lot about his own death, which was pretty difficult to hear. 
Three of my favorite tracks would have to be Good News, I Can See, and Hand Me Downs. Good News is one of the songs where he mentions his death "there's a whole lot more for me waiting on the other side." Miller had struggled with depression and drugs for most of his life, which he openly talked about through his music. I Can See is a great example of it, "Life is a fantasy until you wake up in shock, hittin' the ground, I'm hittin' the ground, I fell from the top," Malcolm references drugs in this line. Whatever he takes, he feels as if life is a fantasy but when he comes off from the high he crashes. Hand Me downs is about Malcom wanting kids, it's something many are assuming because of the lyrics. He says " turn these 'genes' into hand me downs" which would be him passing down everything to his kid(s).