Mandatory Masks Are a Challenge for WHS Athletes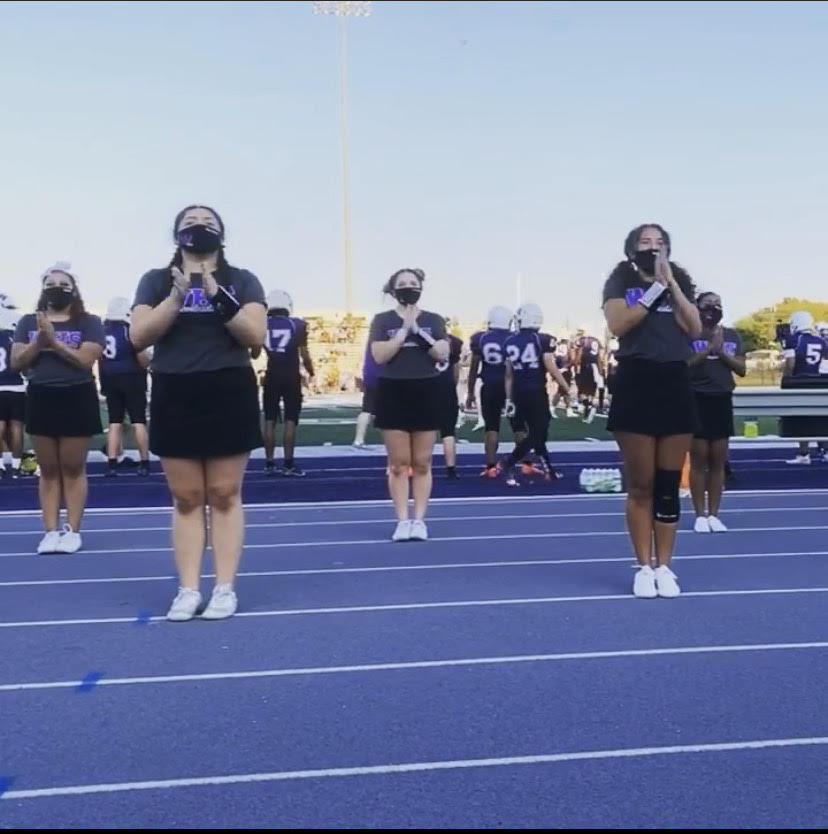 Masks are mandatory this fall sideline season for all athletes. Many of the athletes participating in fall sports have some sort of opinion on the mask policy, positive or negative. I made it a point to talk to as many athletes as possible and get their input on the situation.
Collin St.John, part of the Varsity Football team, says, "It's stupid, I can't breathe when I'm playing, because the mask makes it hard to breathe." He then describes that when having to perform copious amounts of physical activity, the mask makes it hard to catch his breath, and sometimes makes him light-headed. I asked him what kind of face-covering he prefers and he said, " We have like plastic shields that go over our face masks. That's what I prefer over all the masks"
Matthew Berg, also a Varsity football player, has also experienced negative effects.
"I feel it is a big restriction because I get tired, no cap," he said. Berg gets tired faster than he would without the mask.
Head Varsity Coach Irv Siegler explained to me how the safety of the players is what matters to him the most. "Initially, it was almost impossible, but then we went to a plastic face shield that protects everybody but they can still breathe," he said, "so we found the best solution to something that was tough."
Siegler understands the situation that the pandemic has put everyone in, but he also understands what coaching football involves. " I have my feelings [about wearing masks] but my feelings aren't based on science, my feelings are based on football, and that's why coaches don't make those decisions," he said, "so we just listen to what health experts tell us, and do the best we can."
The varsity cheer team has also been facing the difficulties that come with having to practice with a mask. They also weren't allowed to have contact up until recently. The girls struggle to breathe after doing a large amount of physical activity, and the fact that they have to practice inside makes it even worse. Junior Sophia says, " I just want to stunt. Stunting is the best part of cheer and we can't even do it." The coach and team have continued to follow the rules and restrictions set in place, despite how difficult it may be.
Sports this year may not be "normal" but it is important to follow the specific guidelines put in place by the health officials in our state, to not only protect ourselves but others. Although masks and physical activity do not mix well, COVID 19 is a deadly virus and our safety is top priority. The many Athletes who are able to still participate, and still perform well in what they do are proving that we are strong and can push through whatever adversity gets thrown our way. Go Wolves!
About the Writer
Madison Dewey,
Hi, my name is Madison Dewey, but I prefer to go by Maddie. Honestly, this is not at all how I imagined my senior year. Since I was little, I always watched...