Wolves play hard, but lose 60-20 to Zeeland West in Season Opener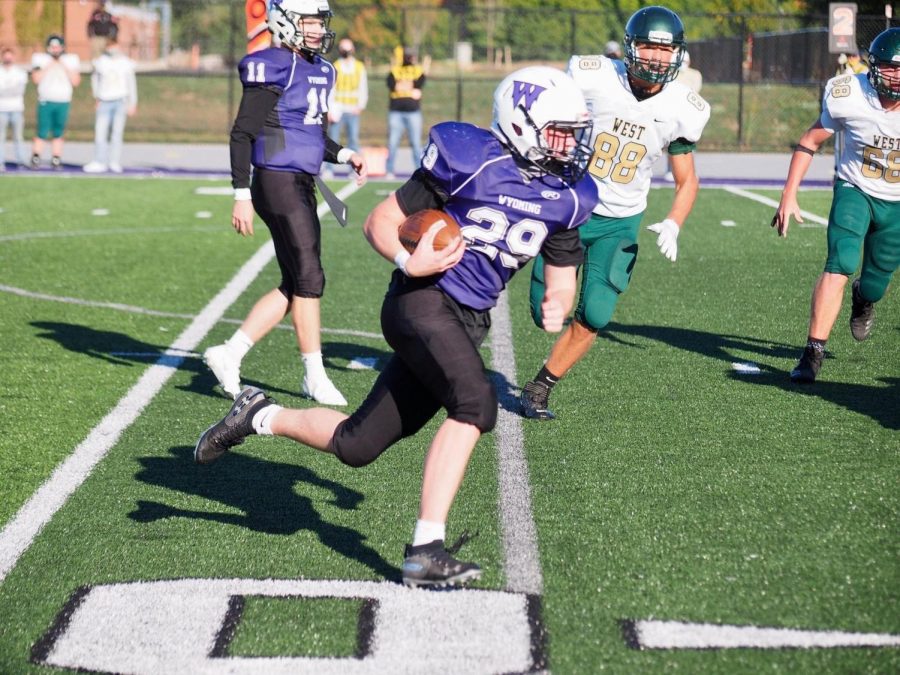 The Wyoming Wolves Varsity football team played Zeeland West on Friday night. Zeeland started the game strong, and stayed strong the whole game. Wyoming had a rough start, but picked up the pace a bit, scoring 20 points by the end of the game. Zeeland West finished up the game with 60 points, beating Wyoming by 40 points.
The Wolves put up a good fight, and it was visible that they were playing hard. Peyton Lee was injured during the first half, later finding out he shattered his wrist. The game went on, The Dux continuing to steadily score. With the season ahead, the Wolves had a good first game.
The JV team also took a loss with a final score of 28-8 against Zeeland West.
About the Writer
Madison Dewey,
Hi, my name is Madison Dewey, but I prefer to go by Maddie. Honestly, this is not at all how I imagined my senior year. Since I was little, I always watched...