Loving an Angel
Natalie Perez's tribute to her grandma published in GRCC's Display Magazine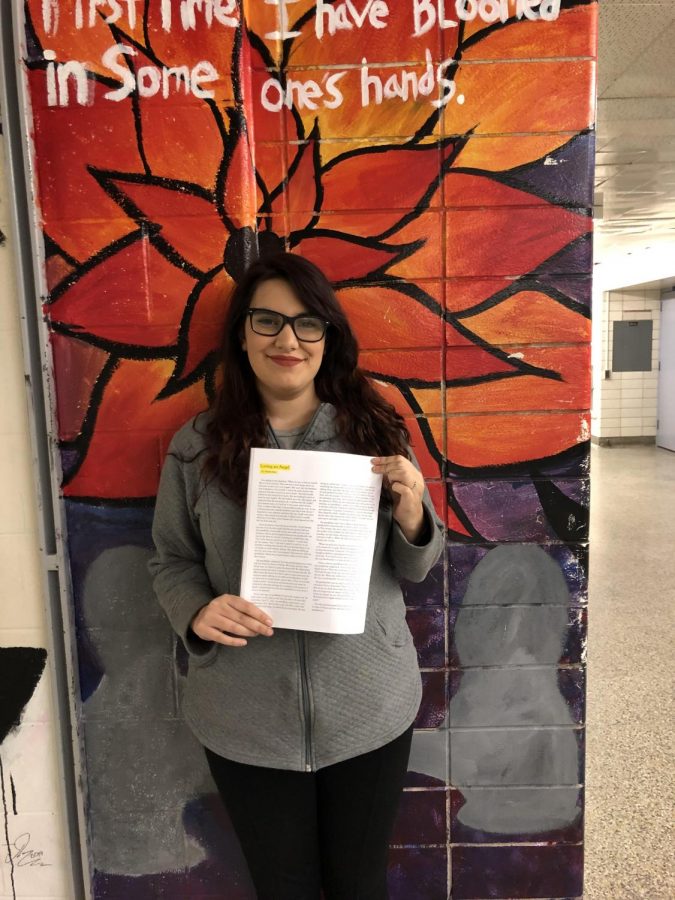 Senior Natalie Perez wrote a touching story called "Loving an Angel". Now this story has been published in the GRCC Display Magazine. The GRCC Display Magazine publishes the best of student poetry, art, short stories, nonfiction, and other pieces of literature.
A magazine staff, made up of GRCC students, choose which pieces they believe are the most inspirational. The story is about her 'Angel' who is her grandmother. She had such a big impact on Natalie, that she deiced that the world should know just how amazing someone can be.
Natalie originally wrote this for English class. The assignment was to interview someone who was important in their lives. Since Natalie's grandma passed away eight years ago, the next person she could go to, to talk about this amazing human being was her grandpa. She recorded the conversations they had about her grandma. When she listened to those audio recordings as she was getting ready to write, she started crying. "I cried over talking about this wonderful person," Natalie commented.
The article's title comes from a book, 'Kissed by an Angel'. When she saw that title she could only think on one person, her Grandma. "She's the first person whom I remember and the first person I think about. My favorite memory ever would be baking with her and, most importantly, she was and will always be my best friend," said Natalie. Her grandma was so important to her she just wanted the world to know how much she meant to her. Not only that, but she believed that people needed to see that someone who is very broken can give you just as much love as someone who is completely fine.