Drake is the Artist of the Decade
Hang on for a minute...we're trying to find some more stories you might like.
You either love Drake or hate him and I can totally see why. He's been there for all of us since 2008, giving us songs like "Find Your Love," "Miss Me," "Make Me Proud," "Take Care," "Headlines," "The Motto"- THE LIST GOES ON. He has been consistent and on top of his for a decade, honestly. He's dropped 8 projects in 10 years, all of them going platinum, he's broke records, started a label, started a wave for generations, and made rapping about your feelings cool! This man has done so much and there is no sign of stopping. He went on one of the best music runs of all time, from Take Care to Nothing Was the Same. He then drops What A Time To Be Alive and which was followed by VIEWS. Furthermore, he gave us the playlist "More Life" and dropped Scorpion after featuring on many singles. He then releases all his singles/ leaks on an album and it's up for stream. Many people say he doesn't deserve the Grammy award because of his fraud and "scandals." I saw a comment on facebook that kind of went like this, "Drake does not deserve that award because he has ghostwriters and tried to hide his son."
Think about that. That's almost like saying the teacher does not deserve credit because it's the students that are turning in their work. Also, what does his son have to do with anything? Kendrick deserves that award, he's consistent and raps about real issues, he also doesn't use ghostwriters! This isn't a rap award, nor is it who has the better rhymes. It's about being a great artist for ten years!
Drake has beaten The Beatles for the most top ten singles of all time. Drake has won a total of 181 awards from 636 nominations, including 4 Grammy Awards from 42 nominations.
All of his albums hit number one but his debut album that peaked at number two. If I were to pick for someone to be an artist of the decade other than Drake it'd have to be Justin Bieber. I asked a few people on their thoughts about Drake or what they feel about him.
Gavin Henry said, "He deserved his success, he earned it."
"I don't know enough about music. He killed XXX then he wrote a song about it," says Collin Jorgeson.
Amaya said, "I think he deserved his award. When I saw that he won I got excited. If the award was based on character Drake would've won it anyways."
Mr. Cornell responded, "No, I don't like Drake, I never have. I'm just not feeling it. He's bland, blah."
Regardless of your opinion on Drake, the amount of work and dedication he has put in the last decade is worthy of respect.
Caption:
Many people think Drake didn't deserve the grammy because of his fraud and "scandals."
About the Contributors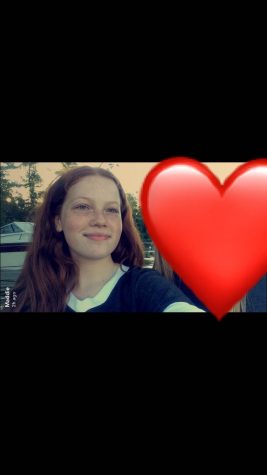 Maddie Masunas, Contributing Writer
Hey, my name is Maddie Masunas and I'm a sophomore at Wyoming High School. I am a contributing writer and photographer for Wyoming Wolf Press. I like...