Be You At Campus Life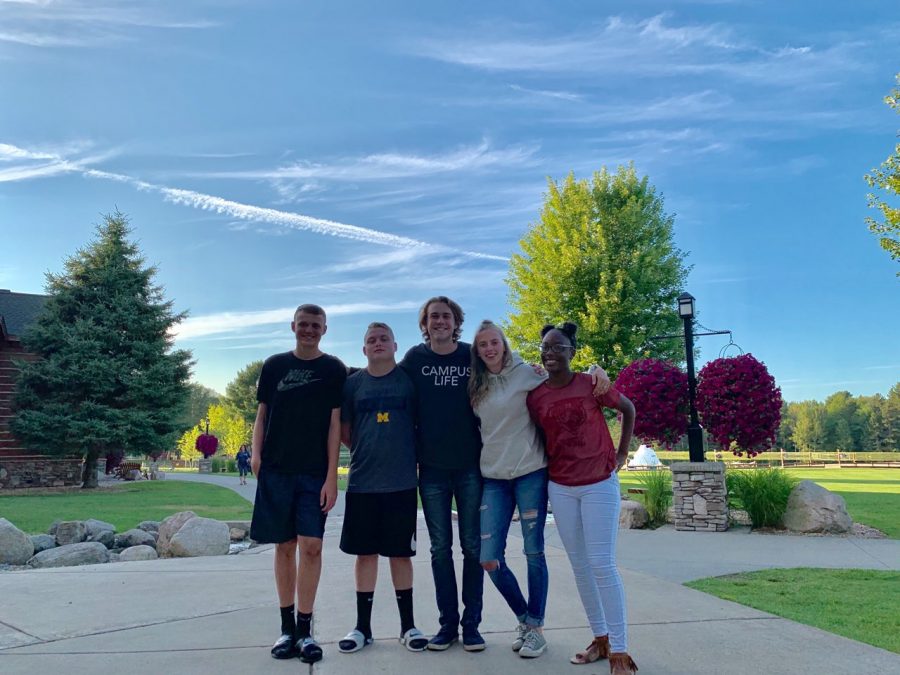 Come on down to Campus Life for food and some entertainment! Campus Life is a club where students from 9th through 12th grade come in and talk. It is held from 7pm to 8:30pm every Monday. This is a space to have fun, hang out and have some food. They keep their meetings structured, so they will have some time before club starts to mingle and grab some grub.
At Campus Life, they play group games and have deep discussions. They don't play any ordinary games but make up their own to make it more interactive and fun. When I attended, we played Would You Rather, with a twist. Depending on which answer we chose, we ran to the left or right side of the gym.
They make sure to focus on the conversation. Their goal is to get to know people and be the support in their lives if it's needed. Their conversations are more about what the students want to talk about than what the leaders bring up.
The Wyoming Campus Life is run by Alec, Lauren, Justin, Kaylea, Steven, Monika, and John. So if you see someone walking around lunch talking to people its most likely someone from Campus Life.
When Alec decided to become a staff member for Campus Life he was given five different schools to choose from to introduce Campus Life to. He felt like Wyoming was the school he needed to be at. "I love the diversity and different backgrounds," he said. Alec also appreciates our different life experiences that are brought to Wyoming. Our school can sometimes be forgotten and Alec felt that by coming here he would truly make a difference. He has always been interested in helping students\; to encourage them when they need it. Alec is proud of the sense of community that our school has.
Youth for Crist reaches out to juvenile detention centers, pregnant or parenting teens as well as helping young adults get a feel of what urban living can be like. You won't just be limited to going to meetings on Mondays though, because they also go on fun cool trips for free. Campus Life is a faith based program but anyone of any religion is welcome no matter their world view. It is meant to be a welcoming faith environment, it is not as focused on religion.