Homecoming Assembly Fun!
Hang on for a minute...we're trying to find some more stories you might like.
Pep Rally
Is it worth going to?
The assembly, in general, was really fun. It's really cool to see everyone get together to celebrate.
When we were in the gym almost every single person was wearing their Wolf Pack Strong 11 shirts, it was amazing. With that, all the students were packed in ready to see what they have worked on so hard to show us.
One thing that happened first was Color Guard performed while the band performed for them, and you could tell everyone worked so hard into their performance. Cheer performed soon after and absolutely killed it, the stunts they pulled off were quite stunning. Next to perform was the dance team and they were amazing as well, they had everyone going off and yelling encouraging things towards them.
After all of them performed they had all the Varsity and Jv Fall sports go out onto the court while the band played, just to say that we at Wyoming support all sports.
Following all of that the Homecoming Court participated in a three-legged race, it was funny to see them challenging themselves to win. The winners were Brayden and Ashley, with other court members coming close behind them.
To end the day, they had everyone who signed up go to the middle to play 'Rock' Paper' Scissors'. This was really a weird thing to watch, but you got to see the excitement in the people's eyes when they beat someone. The overall winner of that was Jaznay Lora, a senior.
All of us together in the gym made the day so much better.
About the Writer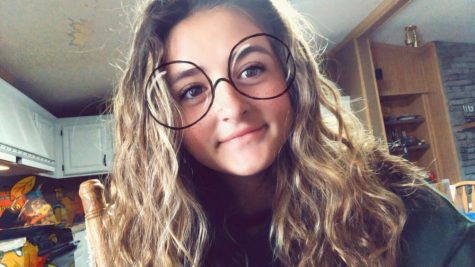 Tara Black, Contributing Writer
Hi, my name is Tara Black. I have no clue what I'm supposed to write but whatever. I'm 15 and a sophomore. School happens to be really important to...