Jesus Is King- Kanye West- Album Review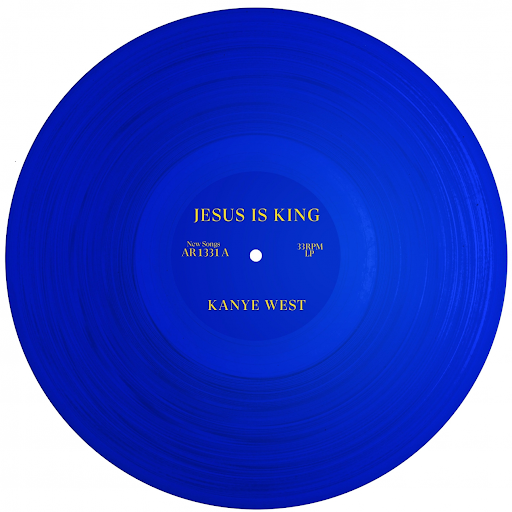 Kanye West is simply the best rapper/artist of all time. He doesn't only create music to relate to people, but to express himself – That's why every album he drops is different and captivating. From albums like Graduation, with a lighthearted happy tone, to albums like Yeezus, with it's grimey tone, he is honestly the best. He's proved it in his music and on the outside, that he is a true artist and the best to do it.
His latest album, Jesus Is King is decent. The big thing about it is its lyrical content and its subject matter. The album is positive and in the song "On God" he puts this image out even more, it's perfect for Kanye because he went from being seen as this bipolar artist that slowly ended his career. With decisions such as being "close friends" with the controversial president Donald Trump and going on rants that left people bewildered. He has made a huge turn around.
Kanye has indulged himself in his religion which turned things all the way around for him. His reflections reach an extreme within his music. In his interviews he talks about the devil in a way that seems more extreme than just a regular Christian person. This album is more about him as a person than anything and we are seeing another extreme of his mind at this moment in time.
Almost every song has a line about praising Jesus and God, and putting down the devil. His concept of them seems to be more prominent/ physical in his life and in the song "Hands On" and in the lines "told the devil when I see him, on sight" because of all the things that he's been doing lately and he's simply reflecting on that. The song "Selah" actually means reflecting upon what has been said and in that he wants us to listen to Jesus and himself as he helps guide people. This album may come off as boring and just another gospel album but it's not just that.
You don't get many rap albums where there is a gospel about God. But in the end his album unravels to be a focus on the gospel part. More spiritual portions are low and it's more about himself as he vaguely reflects his past experiences. For him it's progression because of its lesser attention to himself even though he inevitably still focuses on himself. This album gets a solid 7 because some songs are repetitive but the production is amazing and fits in the gospel genre very well.