Are Hot Chips Dangerous?
Hang on for a minute...we're trying to find some more stories you might like.
Are Hot Chips Dangerous?
Flamin' Hot Cheetos, Takis, and Hot Fries: Your mouth probably waters when hearing those words. But eating these hot chips can actually send you to the hospital.
One example of this happening is from the famous rapper Lil Xan. In 2018 he went to the hospital with stomach pains. "I guess I ate too many Hot Cheetos, and it ripped something in my stomach open and I puked a little blood," he said during a TMZ interview. There's also several other cases of people getting hospitalized with stomach problems due to hot chips. According to webmd.com, most of these hospital cases are seen in kids and teens.
How can you tell if you've eaten too much? Some of the symptoms include heartburn, abdominal pain, nausea, and sometimes reflux. These symptoms basically lead to gastritis, or inflammation of the stomach lining.
Takis has stated, "We assure you that Takis are safe to eat, but should be enjoyed in moderation as part of a well-balanced diet." They go further to say, "Always check the serving size before snacking."
Frito-Lay also made a statement about the safety of their chips: "…our snacks meet all applicable food safety regulations…" They also said that for some people it may not be in their best interest to eat these snacks.
"Some consumers may be more sensitive to spicy foods than others and may choose to avoid spicier snacks due to personal preference."
Hot Chips are probably safe to eat. Whether it's Cheetos or Takis, they shouldn't have a bad impact on someone's health or stomach. The key is to eat in moderation. As long as you do that, you should be fine.
About the Contributor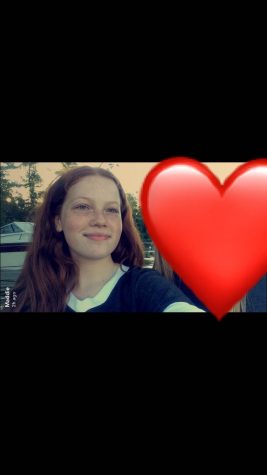 Maddie Masunas, Contributing Writer
Hey, my name is Maddie Masunas and I'm a sophomore at Wyoming High School. I am a contributing writer and photographer for Wyoming Wolf Press. I like...