Yailine Palomo, Heading to California.
Hang on for a minute...we're trying to find some more stories you might like.
Alright BPA! I've been charged with covering one of the successful members of our very own team, Yailine Palom- Okay, what we're not gonna do is introduce me like that. I'm Yailine. Pronounced Yay-lean. Like you're cheering "YAY!" And then you lean afterwards because you realized that you were a bit too excited at first. I like art. Not just the classic painting. But I like drawing, sculpting, photoshop, and film. Drawing and sculpting were different types of art that I would enjoy when I was younger, but it wasn't until I was a sophomore in high school where I began to dabble into photoshop and film. After getting the hang of the two, I began to recognize that they are both other ways you can express your creativity, hence why myself and others view it as another type of art form. Since I got the hang of it, I've partnered up with a transportation business through this summer program called ArtWorks, entered videos for film festivals, and even worked on mini projects for people throughout the school. Other than that the other things that I feel help me stand out is my bold personality. I also like making friends and bonding with others.  
So,BPA stands for business professionals of America. It's an association that a lot of schools throughout Michigan and other states have. The purpose of the program is to give students who are interested in this field to give them a good idea of what the business world is like, presenting wise, dressing wise, attitude wise, etc. It's a program where you can volunteer within your community and participate in the conferences. The conferences are a competition to where you rather present your product, or take a test, or do an interview, and many other things. Everyone is required to do two events (1 individual, 1 team or 2 individual events.)
My friends who were in BPA the previous years encouraged me to participate. At first I wasn't really interested in it because it seemed like it was time-consuming, stressful, hard, and just plain boring, but once they explained it a bit more and my other friends began to join, I thought to myself that maybe it actually is fun and that it would be a great way to learn business tactics in the future and also thought it would be a great way to end my high school career.
For myself, I decided to join the video production team with Quiana Wade because Mr.Bushen wanted people who were already experienced in filming to be a part of that team. My individual event was the Digital Media Production. The two events are very similar. For the two of them, I was required to make specific videos and then had to present them once the conferences came up in front of two judges. For the team one, we had to make a video about basically what BPA was and why it would be a great program for other businesses and civic organizations around the country to team up with and to help fund. For my individual, I had to make a video about the BPA cares program as if it were directing towards New members and future potential chapter members. 10% of the time it was stressful and nerve-wracking. The rest of the time, I enjoyed what I was doing. I loved the whole process. I learned a lot and grew a greater bond with those who were a part of BPA. It was so fun, but yet it changed my perspective on life and gave me a more clear vision of what I want to do after high school. I think it's safe to say that BPA was one of the best decisions I have ever made.
As for My parents they were aware of my participation, but they didn't really understand the process and it was sort of hard to explain it to them. When my mom came to the meeting Mr.Bushen held for parents, my mom began to understand more about what it was and how much work we all put into our events. It wasn't until I won 1st place in the state when my parents started to understand the importance of it. Once they understood the process and whatnot, they grew even more proud of me and made me take countless photos with the plaque I won.
Regionals was a bit of a shock. I knew I was going against a lot of other students who put just as much work and dedication as I did. So when I received first place in my individual and first place with my team, I was very proud and grew more confident. When I was on stage they called places from 7th to 1st place. I was sure that they were going to give me 4th place or something else. So when they kept calling down people to the point I was left on stage with one other student, I couldn't comprehend that I was going to California. When they said my name for first place I was happy, but It hadn't hit me yet. I didn't really realize what it was that I had just accomplished and I was still in shock about how well I did, it wasn't until I went back to my seat with the rest of my friends and when they showered me with love. Afterward, when they gave me a group hug, I was about to cry because it was a great feeling and that it was the end of BPA with them. It was very emotional because they were all the number one reason why I joined in the first place and why I was happy to be there. They are like family to me so their approval and support were what made me recognize my accomplishment. Now I'm heading to California. Giving my all and seeing where I'll be placed.
Hopefully, a lot of job opportunities will reach out to me due to my background and the accomplishment of making it to nationals. After graduation, I will be heading to GVSU, Davenport, or GRCC majoring in Business and with a minor in film.
(Written prior to Yailine Placing top 10 in the nation and before she headed to California)
About the Writer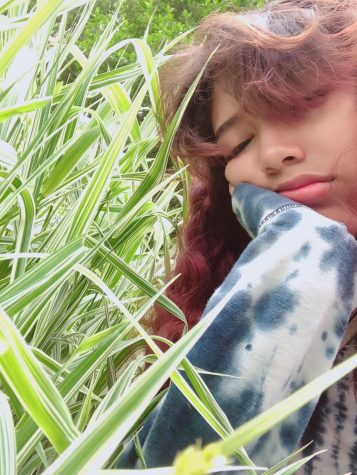 Mari Martinez, Contributing Writer
Hey, my names Mari Martinez and I'm the residential theatre kid of third hours journalism. You'll always find me asking everyone to buy whatever fundraiser...