Drake's top Ten Songs of all time!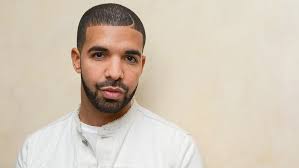 Hang on for a minute...we're trying to find some more stories you might like.
Drake is arguably the greatest artist of all time. In my opinion, he is! Drake's music has always hit different than other music for me. Drake's music can be exciting and at the same time relaxing. Drake's music helps me think as well. I'm going to drop my top ten Drake songs of all time.
Honorable Mention: U With Me?
Every top 10 list has to have an honorable mention! "U with Me?" is my honorable mention. It's from the album "View." In the song, Drake ask if people are with him? He thinks games are being played on him and he wants to know what they are. I like this song because of the rhythm and wording in the song.
Number Ten: Hype
In at number ten is "Hype" from the "Views" album. This song gets everyone hyped up. I like this song because of the hype factor. He uses the line "My enemies want to be friends with my other enemies, I don't let it get to me" I really like the line because I feel like it relates to me a lot in life.
Number Nine: Shot For Me
In at number nine is "Shot for me" from the "Take Care" album. In this song, it explains how people regret pushing important people out of there life. I like the song because it had people push me out of there life's then later regretting it. It's not good to push important people out of your life because you might not get them back.
Number Eight: God's Plan
I like "God's Plan" a lot! It's from the album "Scorpion." In this song, Drake talks about God's plan. This song is overall really well written. The words and music are really good! I recommend listening to the music video as well! In the video, Drake is giving back to the community.
Number Seven: Marvin's Room
"Marvin's Room" is one of the most popular Drake songs of all time. This song is from the album, "Take Care." I like this song because of the rhythm of the song and the music in the background.
Number Six: Fireworks
The song "Fireworks" is from the "Thank Me Later" album. I like how throughout the song fireworks. Drake also sang some really good lines throughout the song. I'd highly recommend this song to put you in your feelings.
Number Five: Worst Behavior
In at number is "Worst Behavior" form the "Nothing Was The Same" album. In this song Drake talks about how people don't love us when we are poor, but when we come up on top they want to be around us.
Number Four: Wu-Tang Forever
"Wu- Tang Forever" from "Nothing Was The Same" is at four. I just like the general way the song was written and the music going along with it. I also like how Drake said, "It's not about who did it first, it's about who did it right!" I think those lyrics say a lot about life.
Number Three: Nonstop
"Nonstop" from "Scorpion" album starts off the top three! This song is definitely a hype song! This song dropped in the summer of 2018, and I turned up to it every opportunity I had. I think it's definitely a great song to listen too with your friends.
Number two: Survival
In at two is "Survival", another song from the "Scorpion" album. This song overall is written really well! Drake use's really good lyrics in this song. I personally think this is one of the most underrated Drake songs of all time. I think this song is the best song from the "Scorpion" album and it deserves more credit then what it gets.
Number One: Do Not Disturb
Finally, at number one is "Do Not Disturb" from the "More Life" album. What I like most about songs is the flow of the song. The flow of this song is amazing! Drake uses the lyrics in this song, "They don't know they got to be faster to get to me. No one's done it successfully." To me, life is like a race, and I feel like I'm always in front. This is why I really like this lyric.