Here Comes Prom!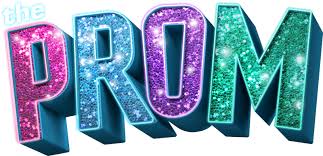 Hang on for a minute...we're trying to find some more stories you might like.
Get ready to dance and sing your heart out at PROM! Prom is approaching very fast. Our Juniors have been putting in a lot of work to make this event very special for our seniors. Prom is on April 20th, taking place at the Prince Conference Center at Calvin College, and it starts at 5:30 and ends at 10:30. Dinner will be provided at Calvin. For our upperclassmen, this night is one of the most memorable as high school students.
While Prom is creeping up tickets are only going to be sold till Wednesday, March 27th. They are $50, and if you are bringing a guest from a different school you need to get the form filled out and turned in as soon as possible tickets are going fast! IF you don't have time to get some before Wednesday, you can go visit Ms. Harris in between classes and get your tickets from her soon because they are running low on the amount of tickets!
The calls are already pouring in for reservations. Girls are flooding into dress shops looking for the most perfect dress. The boys are ordering their "penguin suits", and pretty corsages for their dates. Book your appointments to beat the rush! You don't want to be the person who waits till the last minute to get everything done, it never turns out! I've heard so much talk around the school about what shoes to get, where to get your hair done, and much more. Get in there and get prepared for the best and most memorable night of your life.
Prom is a highschool tradition that was initially started back in college. As the students were about to graduate they wanted to have a celebration and it came out as Prom. Growing teen cultures have been pushing prom younger and younger since the 19th Century. The word prom is originally from promenade, the formal, introductory parading of guests at a party. Prom is supposed to be this one of a kind night for the seniors because its their last chance to dance with the people they have grown together through the 4 years of high school. I am intended to have the most memorable night of my high school career.